A freedom of information request by Bradford District Green Party has revealed the fly tipping hotspots across the city.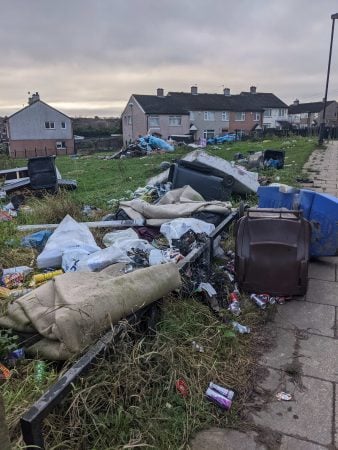 In 2018, 2019 and the first half of 2020, the worst ward for fly tipping was the Little Horton Ward with 2260 cases reported between 1st January 2018 and 31st May 2020.
This was followed by Bowling and Barkerend Ward with 1704 cases and Tong Ward, which includes Holmewood, Bierley and the Tong and Fulneck Valley, with 1589.
Elsewhere Wharfedale Ward reported only 47 cases in the same period and Ilkley 76.
Matt Edwards, Community Campaigner for the Green Party in Tong Ward has said "I have been campaigning on this issue for years now and I can honestly say that the situation in the south of Bradford seems to be getting worse.
"Fly tipping causes misery for people living by some of the worst hotspots and we have to make life as uncomfortable as possible for the people who dump rubbish in our local environment. We've got to be clear that this is not a victimless crime.
"Last year, Bradford Council approved the purchase of new surveillance cameras to help catch people fly tipping but from what I am told these can't be used in some of the worst hot spots for a variety of reasons.
"I can't say it any clearer, what Bradford Council are doing is not working. We need to try and look at doing something different if we want to get something done."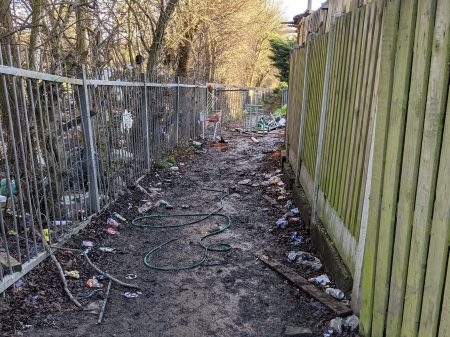 Last week Matt raised concerns with shocking levels of fly tipping in two areas in Tong Ward. Melcombe Walk off Broadstone Way in Holmewood and Burberry Close, just off Shetcliffe Lane in Bierley have been particularly targeted by fly tipping linked to rogue traders.
Councillor Andrew Cooper, the Green Party candidate in this year's West Yorkshire Mayoral elections echoed these calls for new approaches to tackle fly tipping.
Councillor Cooper said, "Councils across West Yorkshire consistently feature at the top of the fly tipping rankings and we really need to try new ideas."
"In other parts of the country they are trying new ideas and I would like to see more of them tried here in Yorkshire.
"For example, Wolverhampton Council launched a 'Shop a tipper' campaign encouraging residents who spot fly tippers to report the offender to the council for a £100 reward following the payment of a Fixed Penalty Notice or a successful prosecution.
Fly-tipping in each part of Bradford ranked:
1 = Little Horton (2260)
2 = Bowling & Barkerend (1704)
3 = Tong (1589)
4 = Great Horton (1537)
5 = Bradford Moor (1345)
6 = City (1250)
7 = Toller (1238)
8 = Manningham (1174)
9 = Keighley Central (771)
10 = Heaton (620)
11 = Eccleshill (567)
12 = Wibsey (535)
13 = Thornton & Allerton (526)
14 = Worth Valley (522)
15 = Royds (455)
16 = Queensbury (416)
17 = Clayton & Fairweather Green (412)
18 = Wyke (387)
19 = Keighley West (372)
20 = Bolton & Undercliffe (364)
21 = Shipley (334)
22 = Windhill & Wrose (280)
23 = Idle & Thackley (264)
24 = Bingley Rural (259)
25 = Baildon (216)
26 = Keighley East (205)
27 = Bingley (158)
28 = Craven (133)
29 = Ilkley (76)
30 = Wharfedale (47)