The Green Party's Deputy Mayoral candidate has called for Bradford Council to do more to tackle air quality following research that shows that pollution in the city exceeds safety limits set by the World Health Organization.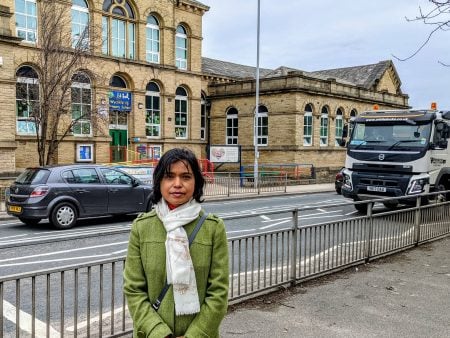 Researchers at Imperial College London revealed that nearly 8m UK addresses are affected by high levels of particulate matter or nitrogen dioxide.
The data shows that many hotspots across the city are regularly breaching air pollution limits as outlined by WHO. Areas with unsafe limits include The Gatehaus apartment building at the junction of Leeds Road and the Shipley Airedale Road, Saltaire Road in Shipley and Rook Lane on Dudley Hill.
Hawarun Hussain, the Green Party candidate for Deputy Mayor in the upcoming West Yorkshire Mayoral election said that the time for action on air pollution is here.
Hawarun said, "Air pollution affects all of us. It is linked to an ever increasing list of health problems from heart attacks, strokes and asthma. It has also been linked to Alzheimer's Disease.
"Long-term exposure to air pollution has even been linked to an increased risk of dying from COVID-19 .
"The Clean Air Zone is definitely a start but it will not tackle the sheer volume of cars on the road. If we want to get serious about our health, we need to look at ways to reduce unnecessary car journeys.
"We need action now. We need to stop the road building and widening schemes that Bradford Council is pushing and look at ways of encouraging people to get around by cycling, walking or using public transport."
The data showed that many schools across Bradford District also registered as being exposed to significant levels of Air Pollution.
Shipley CoE, Wycliffe and Saltaire Primary in Shipley, Woodlands Primary in Oakenshaw, St. John's Primary in Bierley, Green Lane Primary and Westboune Primary in Manningham, and Lidget Green Primary were just some of the many schools in Bradford that had "severe" levels of air pollution according to WHO.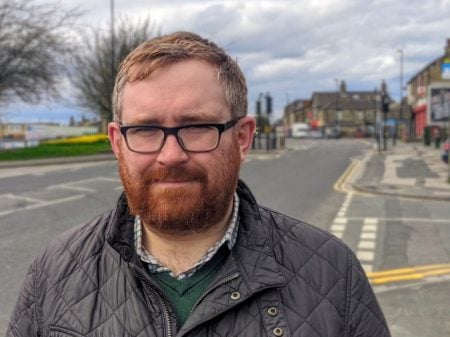 Matt Edwards, Community campaigner for Tong Ward, added "Young children are one of the most affected groups for air pollution and the consequences can impact them for the rest of their life.
"Air pollution is linked to more severe forms of asthma, underdeveloped lungs and it's becoming increasingly apparent that it increases the chances of children developing lung cancer later on in life.
"Bradford Council need to stop their obsession with road building and enabling cars and lorries to get around quicker. Widening roads doesn't reduce air pollution – in fact it funnels more vehicles and more emissions into an area."
Last month, Bradford Green Party launched a petition calling on the Council to ditch road building plans across the district.