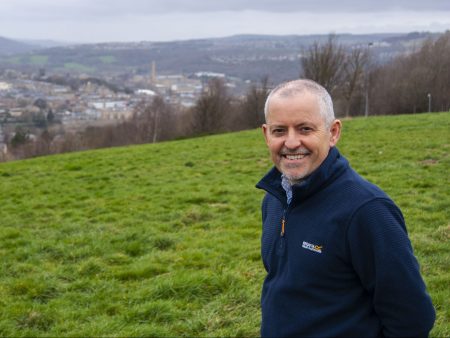 Councillor Kevin Warnes has been a Green campaigner since the late 1980s and a local councillor since 2004.

He has lived in Shipley since moving here with his family over 20 years ago.
Kevin has served on a range of Council committees during his time as a councillor, including more than decade as a member and chair of the Environment Committee. He currently sits on the Shipley Area Committee.
When he is not busy with community politics, Kevin teaches Politics, History and Criminology at a sixth form college in Leeds where he has worked for the past 20 years.
He also enjoys reading, running and cycling, and likes to combine beer with chess whenever he finds the time.
A petition to save a local shop has been signed by over a thousand local residents. Green Party councillors from Shipley launched a petition following the announcement that Wilko was […]
The Green Party co-leader visits Bierley in support of local people defending their local community from overdevelopment. Recently elected co-leader of the Green Party, Carla Denyer, was speaking to residents […]
Bradford Green Party have criticised the Labour administration of Bradford Council for the avoidable delay in introducing the long awaited Clean Air Zone. The zone was meant to launch on […]