Bingley Town Councillor - Crossflatts & Micklethwaite Ward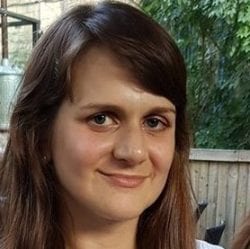 Town Councillor Rachael Drucquer was elected in 2019 to Bingley Town Council after being a member of the party and Treasurer for a number of years.
Rachael was born and bred in Bradford and has lived in the Bingley area for most of her life. She is incredibly passionate about her hometown and strives to make Bingley a healthy and happy place to live.
A keen historian, Rachael has recently completed a teaching qualification and is looking forward to educating children in our rich and varied past. In a previous life she worked for a number of public bodies, such as the Civil Service, the NHS, and universities.
As a sociable person Rachael spends a lot of her spare time with her family and friends, but when she has some time to herself she can be found running along the canal and taking in the beautiful countryside."
Latest news about Rachael
Councillor Martin Love was re-elected in Shipley for with 3405 votes – a massive 60% of the total votes cast. This is the best result we have had in Shipley […]