Heaton Ward & Shipley Ward Community campaigner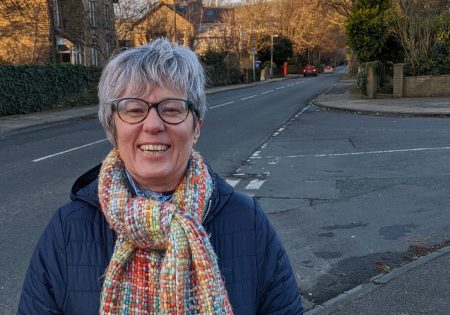 Celia lives in the Redburns - part Shipley, part Heaton - with her husband, Carlo. They have lived and worked in the district for nearly 30 years.

Celia has stood in many local elections and has been a prospective Parliamentary Candidate in the 2015, 2017 and 2019 General Elections.
Celia is a Humanist Celebrant and a charity worker, supporting many local charities in their fundraising as a volunteer.
She is President of Bradford Rowing Club and enjoys the sport and the beautiful Aire Valley scenery, as well as dancing, singing and
Celia is passionate about green spaces and the benefits they bring to health, wellbeing, air quality and wildlife.
A Green Party campaigner has called on the trustees of a local charity to reopen public woodland to allow people to continue their daily exercise. Heaton Woods Trust have today closed off access to their land following barbecues and other social gatherings despite Government guidelines. Local Green Party activist, Celia Hickson, a resident who regularly […]