Heaton Ward & Shipley Ward Community campaigner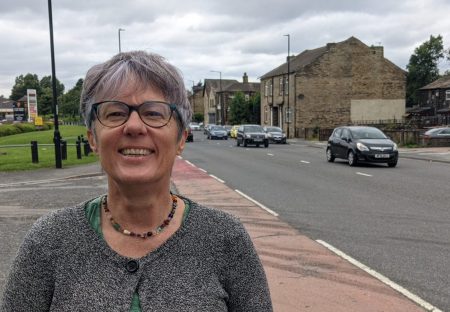 Celia lives with her husband, Carlo. They have lived and worked in the district for nearly 30 years.

Celia has been a prospective Parliamentary Candidate in the 2015, 2017 and 2019 General Elections.
Celia is a Humanist Celebrant and has supported many local charities in their fundraising as a volunteer.
She is President of Bradford Rowing Club and enjoys the sport and the beautiful Aire Valley scenery, as well as dancing, singing.
Celia is passionate about green spaces and the benefits they bring to health, wellbeing, air quality and wildlife.
The Green Party co-leader visits Bierley in support of local people defending their local community from overdevelopment. Recently elected co-leader of the Green Party, Carla Denyer, was speaking to residents […]