On Fly-tipping Friday, Bradford District Green Party have highlighted new research shows that Bradford is the third worst place in the country for fly-tipping.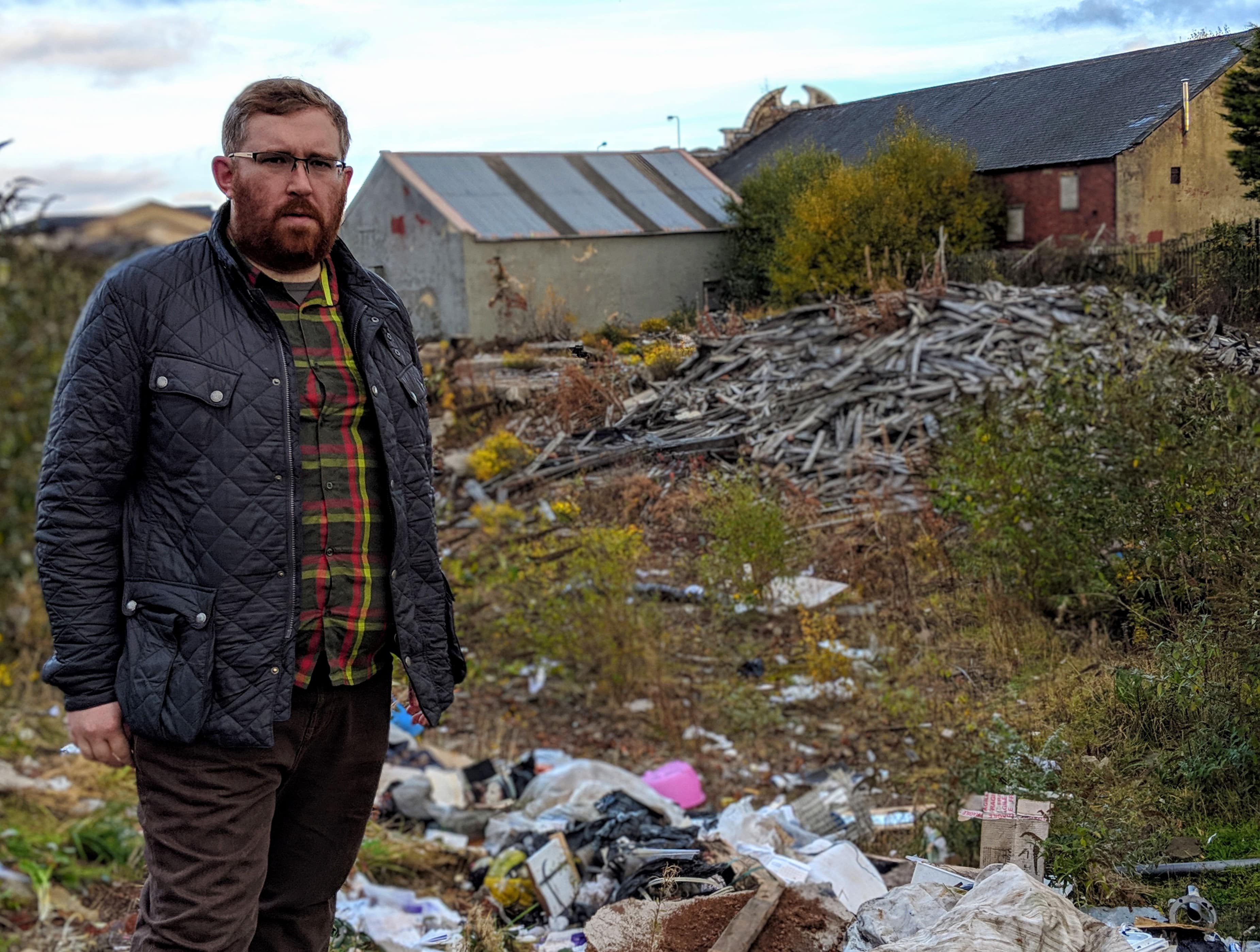 The research by The Furniture Recycling Group (TFRG) puts Bradford behind only Liverpool and Manchester in terms of overall fly-tipping incidents in 2018 and 2019.
Matt Edwards, Green Party campaigner for Tong Ward said: "This research shows that what Bradford Council is currently doing just isn't working. Not only that, but last year severe cuts were made to the department that tackles fly tipping meaning they are going to be able to do less.
"Many people end up fly tipping unintentionally – they are paying unreputable traders to dispose of waste not realising that this is then dumped illegally – and this could leave them open to prosecution as well.
"We are urging Bradford Council to rethink the current strategy – we want them to invest more in catching culprits and prosecuting – but at the same time work on educating people about how to dispose of waste legally".
Fly-tipping incidents in England have risen by nearly 40% in the past five years, according to official council figures.
Experts believe that the first Friday of the year is the country's biggest day for illegal dumping of unwanted goods and discarded rubbish following the Christmas period.
Figures from the UK Government and Country Land and Business Association (CLA) show that 66% of fly-tips involve household waste.
Matt added, "Ultimately Bradford Council, like many other councils across the country, has seen a massive drop in the money it gets from central government and tough decisions have had to be made.
"However, other Councils seem to be handling the problem better and we want to see Bradford Council if can learn anything from what works well in other parts of the country.
"Finally, fly-tipping isn't an isolated problem and is linked to many other issues – cuts to household waste collection, cuts to policing, the vast amounts of derelict land that we have are all contributing to the problem."