Shipley's two Green Party Councillors have urged people to listen to government advice and not visit popular tourist hotspots in their ward.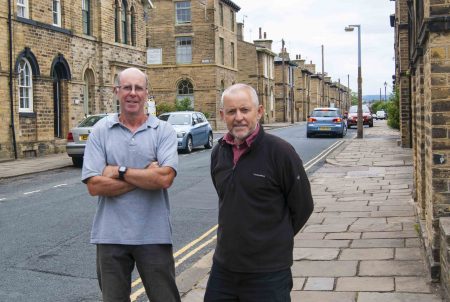 Councillors Martin Love and Kevin Warnes have urged day trippers to stay at home and not visit Saltaire during the Easter bank holiday weekend.
On 23rd March, the government released new rules that required "people to stay at home, except for very limited purposes".
Last weekend there were many reports of people ignoring these rules and taking day trips to popular attractions – including Saltaire.
Councillor Martin Love said,
"Under normal circumstances we would be the first to encourage people to visit Saltaire but this could be a matter of life and death.
"We have had many local people reporting that people are driving to Saltaire from other areas. This is the complete opposite of what the government is telling people.
"This is a global pandemic and we are all having to make sacrifices – staying at home is not a massive ask but its one of the most important things people can do to save lives."
Bradford Council has shut a number of car parks – including the car park at Hirst Lock - in a bid to stop people from driving away from their homes to take advantage of the good weather this weekend.
Government guidelines state, people should stay at home and only leaving their house for the following reasons:
> to shop for basic necessities such as food or medicine and this should be done as infrequently as possible
> one form of exercise a day such as a run, walk or cycle, alone or with those you live with
> for a medical need including to donate blood, avoid harm, or to provide care or help for a vulnerable person
> travelling for work that can not be done at home