The Green Party's national campaign to cut road deaths and injuries in towns and cities celebrates another victory as Bradford Council announce a consultation to roll out 20mph zones across Shipley.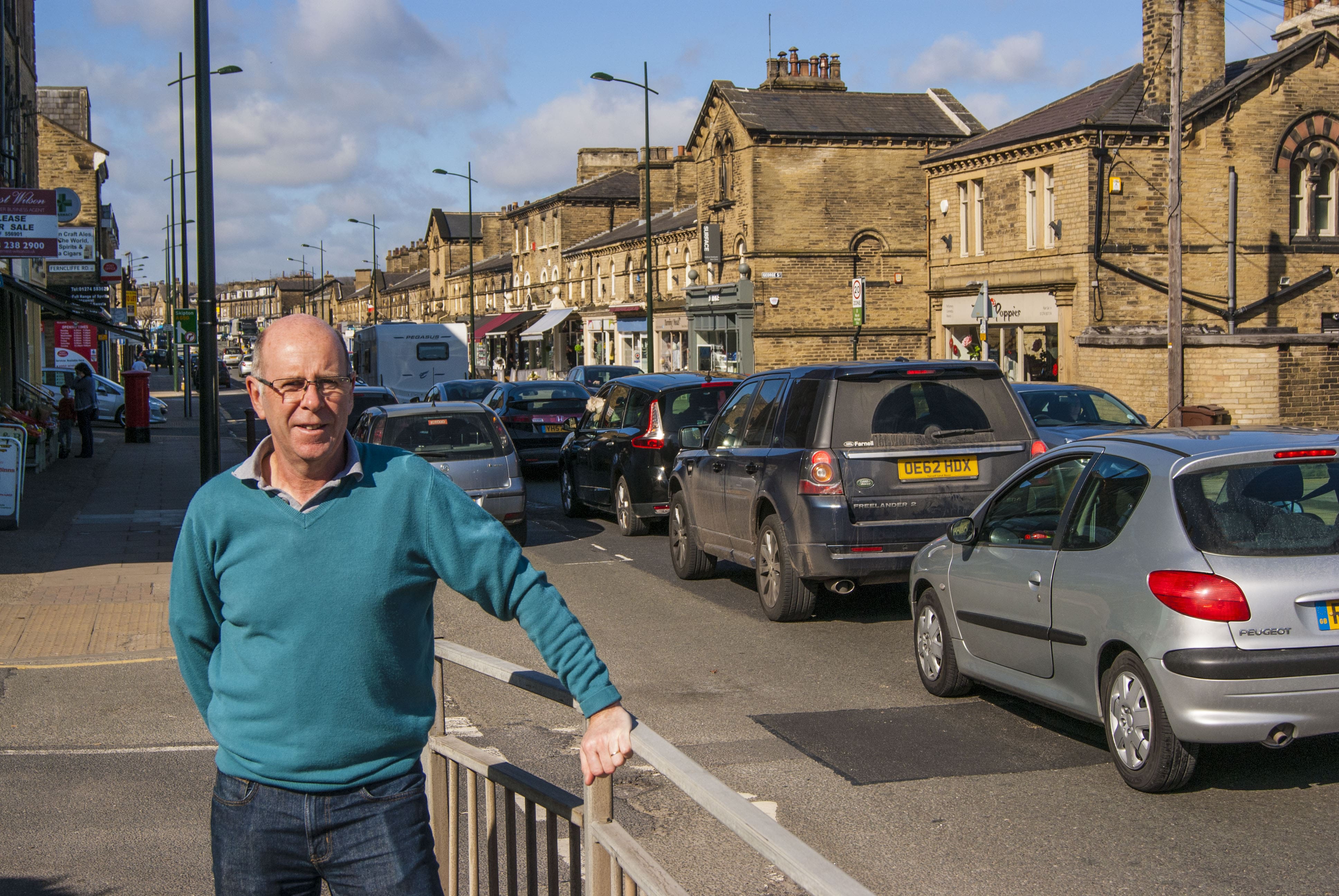 Councillor Martin Love has written to Susan Hinchcliffe, the Leader of Bradford Council and Chair of the West Yorkshire Combined Authority asking for a temporary pause on road building and widening schemes.
He has asked Bradford Council to assess whether these schemes will still be necessary if the predicted drop in road travel demand is correct or financially viable if legal action was to be taken against the council".
Recently, it was announced that Transport Action Network has mounted a legal challenge against the government's multi-billion-pound road building programme, claiming that the plans breach the UK's climate and air quality obligations.
Councillor Martin Love said, "The current road building plans are based on predictions of increased demand for road travel and this is now clearly out of step with the times.
"Our economy has changed more in the last six weeks than it has in the last six years and we have seen the improvements to our local environment.
"We have to take steps now so that we can all continue to adapt without relying on our cars to get around. We need to support local shops, invest in local parks and for times when people have to travel further afield we need to ensure that they can get around on affordable and reliable public transport.
"Some of these changes will need change from national government but Bradford Council can still make some of these changes on its own.
In March, parents from primary schools across Shipley launched a petition asking Bradford Council and West Yorkshire Combined Authority to stop their plans to widen Canal Road, Valley Road and Otley Road as part of the Bradford Shipley Route Improvement Scheme.
The President of the AA recently told BBC News he thought people would never fully return to their previous travel habits, and forecast that transport demand would shrink, not grow.
The legal action against the government follows a court case earlier this year where plans for a third runway at Heathrow airport were ruled illegal because the government did not adequately take into account their own commitments to tackle the climate crisis.
Councillor Love specifically refers to the £64 million scheme to build a new road through the Tong Valley and the £48m road widening between Shipley and Bradford.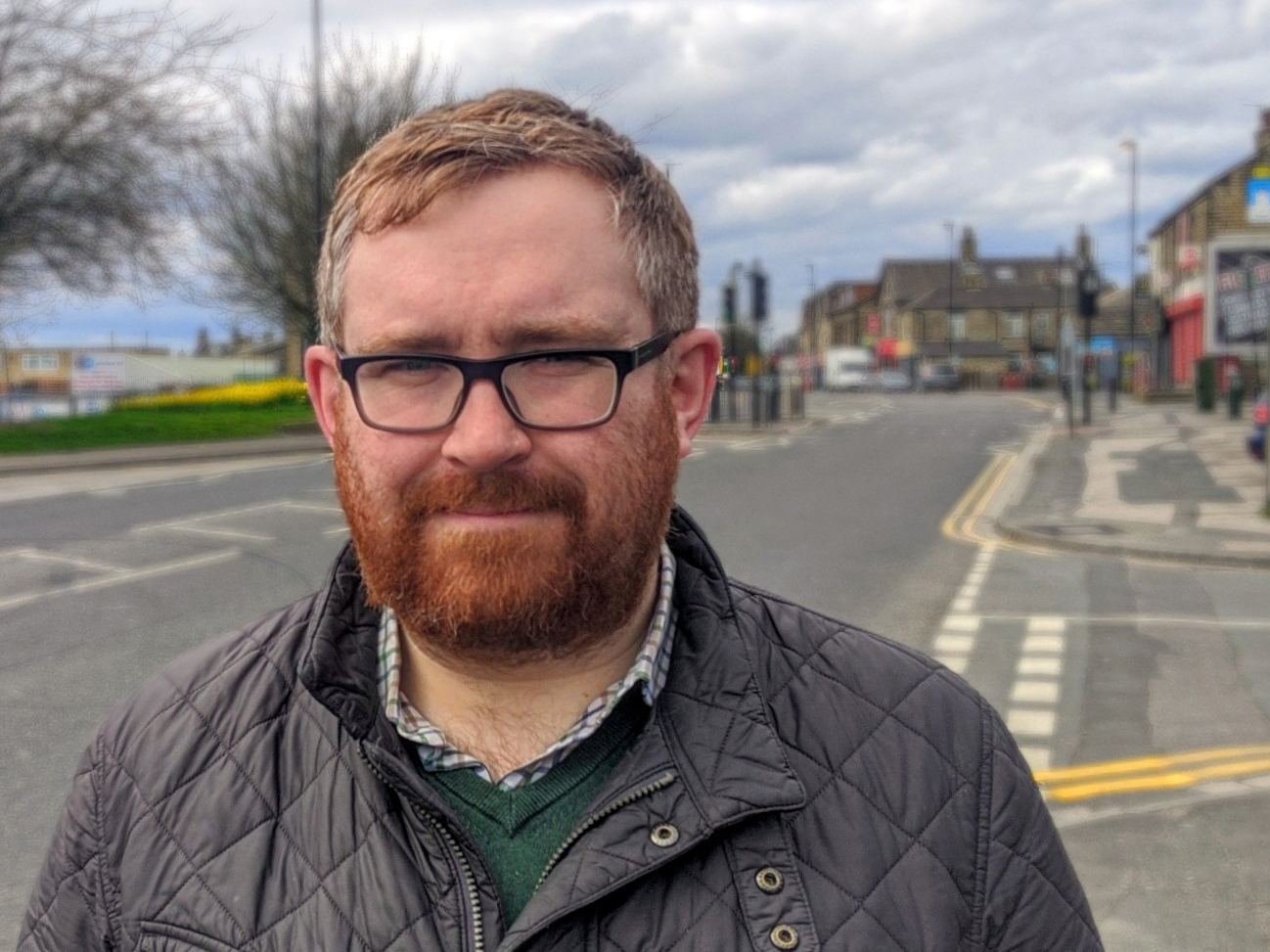 Matt Edwards, the Green Party community campaigner for Tong Ward added:
"We have been saying all along that these roads won't do anything to improve journey times and we think it would be much better for the economy of Bradford – and for our environment – to invest these large sums of money in something more sustainable.
"When even the head of the AA is telling us that road building isn't necessary you know that the tide has turned. We are asking Bradford Council to get ahead of the curve and stop spending that money now rather than being forced to rethink years down the line."
The Tong and Fulneck Valley Association is just one of the groups that could consider legal action against Bradford Council if they push ahead with road building plans.
Julia McGoldrick, the chair of the Association has said, "I've noticed a significant increase in the amount of people using the Valley as the form of their daily exercise, both walking and cycling. It's been great seeing whole families out together enjoying the benefits the Valley has to offer.
"This would be lost if the road was to go ahead. We shouldn't have to get in our cars to travel to another open space away from traffic and pollution when a beautiful valley is right on our doorstop.
"Bradford Council has been very inconsistent right from the start as to why it wants to build this road. In one breath it wants to reduce traffic on Tong Street and then in the next it wants to unlock land to build 2,500 new homes."
In 2019, Bradford Council declared a climate emergency and one thing that is clear that whichever reason Bradford Council decides to go with, a new road is not consistent with their promise to tackle climate change.
Last year, Leeds Council scrapped similar plans to build a £100 million link road to Leeds Bradford Airport following pressure from local groups.