Bradford Green Party has raised concerns about the spike in fly-tipping in parts of Bradford especially in fly-tipping 'hot spots'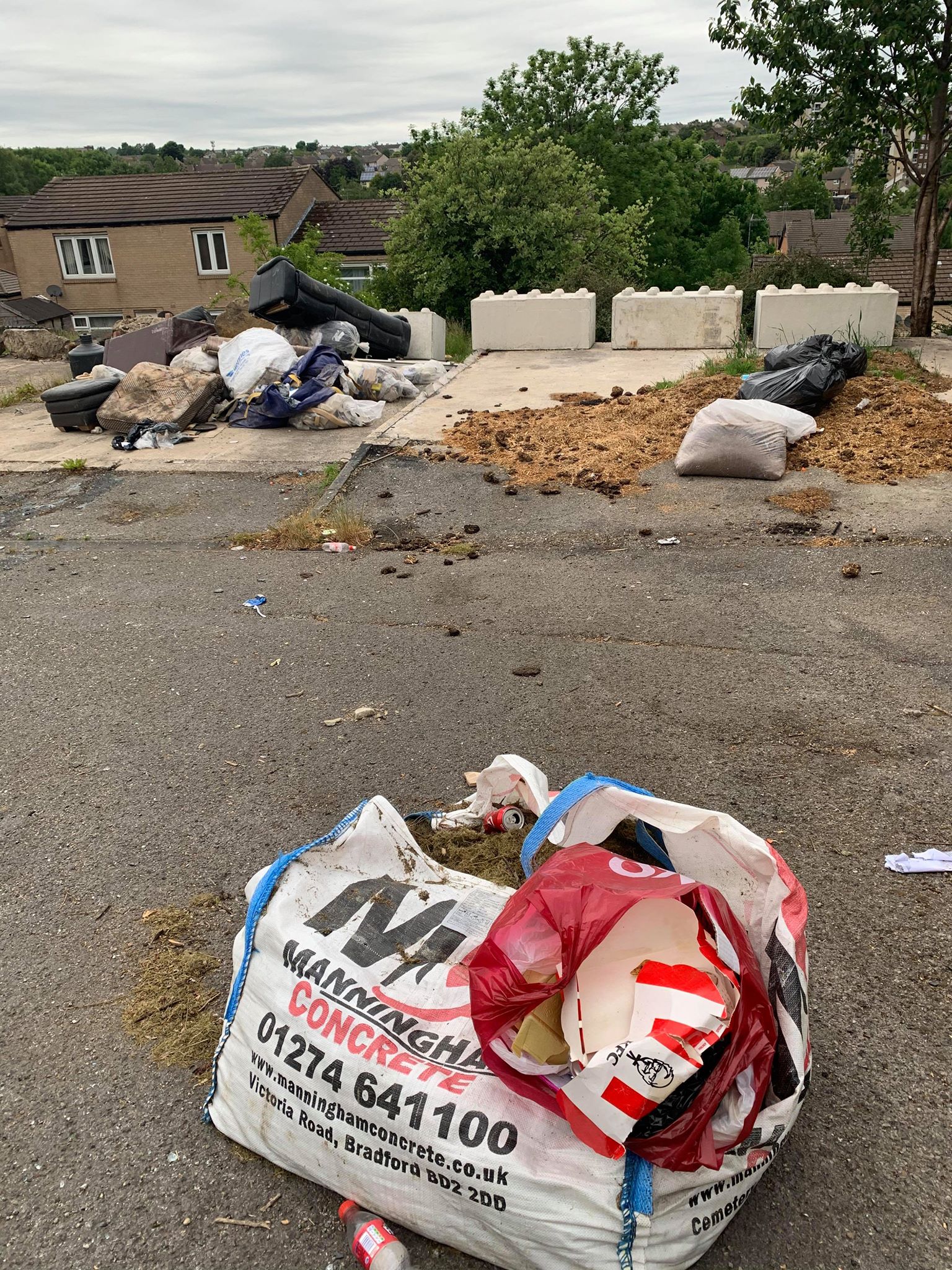 Tong Ward Community Campaigner Matt Edwards is calling for new cameras to be deployed as soon as possible in areas where there is a significant problem with fly-tipping.
Matt has said:
"Now that we seem to be coming out of the lock-down, we have seen a significant spike in fly-tipping in parts of the city. It's becoming clear that this is being run on an industrial scale.
One area which is becoming a hot spot for fly tipping is Wenborough Lane in Holmewood.
One local resident living on Wenborough Lane said,
"Every day there seems to be something new dumped. Last week it was piles of horse mess and a significant amount of left-over cement sand. There was a sofa and a fridge dumped last month.
"Most people on the estate are fed up with the small minority of people who think it's their own private dumping ground and we really need help from Bradford Council to help us get things tidier.
Earlier this year, Bradford Council agreed to buy fifteen new mobile cameras that can capture the registration numbers of vehicles involved in fly-tipping.
Matt added,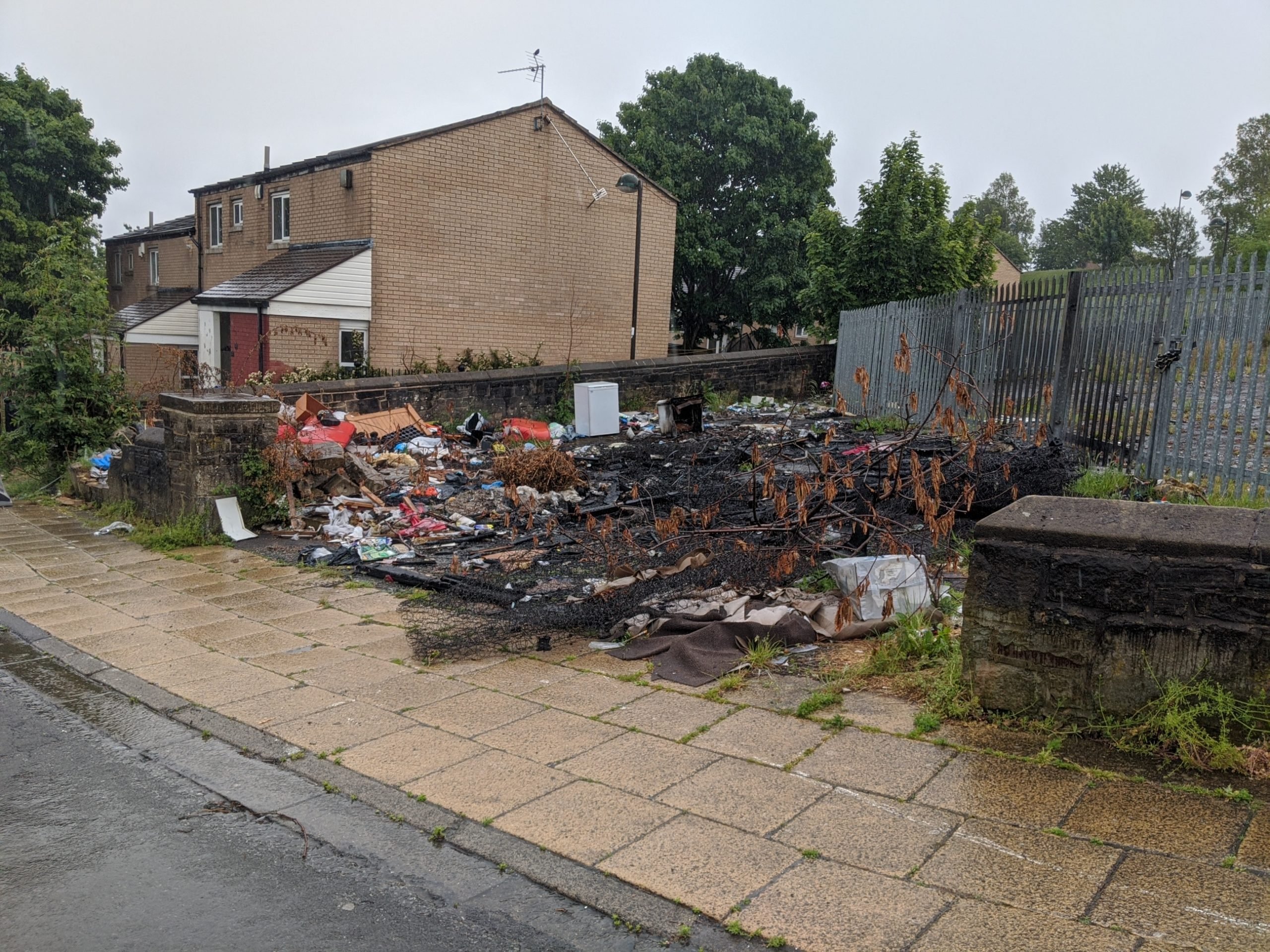 "Part of the problem is that some of the worst sites for fly-tipping are on private land. There is a growing pile of household waste on the site of the former Tempest Pub which is shameful.
"The landowner has continuously failed to properly secure the site and this needs to be enforced. I know the situation with Coronavirus has slowed things down but now is the time to get tough.
"We really need to get these cameras deployed as soon as possible to send a message that the green spaces across our city are not dumping grounds."
The Green Party is also calling for targeted action to tackle the growing number of scammers – often going door to door - offering to collect rubbish for small fees, then dumping the collected waste, often in very close proximity to where they collected it.
"Bradford Council's approach to tackling fly-tipping must include an awareness campaign for residents across the district to make them aware that they need to check that people collecting rubbish have the necessary license to dispose of the waste correctly" said Matt.