A community campaigner is calling for additional measures across parts of South Bradford following an escalation of anti-social behaviour.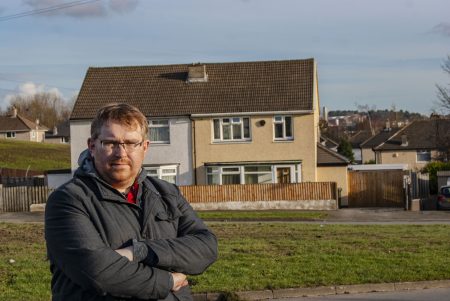 Matt Edwards, a community campaigner for Tong Ward has called on Bradford Council and West Yorkshire Police to take additional measures clamp down on anti-social behaviour in both Bierley and Holmewood.
On 10th November, a resident of Ferrand Avenue posted on Facebook that his window and garden had been damaged following anti-social behaviour. [Facebook Link]
There were also posts on Facebook of stones and bricks being thrown at cars driving along Shetcliffe Lane, also in Bierley. [Facebook Link]
Another resident posted, "Just witnessed a young lad about 12/13 throwing massive planks of wood at a woman and her kids outside her own house!" [Facebook Link]
Matt Edwards has said, "The vast majority of people in both Holmewood and Bierley are absolutely fed up with the level of criminal activity on the estates over the last few months.
"I have been in touch with residents who have had bricks put through windows, had stones thrown at cars, and even seen fireworks launched at delivery drivers.
"It has to stop, and we need a much stronger presence from the authorities on the estate. But this won't just be fixed with punitive action. I'd also like to see more support for parents who are struggling to keep their children under control.
"West Yorkshire Police have faced over a decade of cuts to services and this is part of the reason we are in this position. This is all being made even worse by the unprecedented challenges that the coronavirus has bought."
Anti-social behaviour has resulted in First Bus suspending services to both Holmewood and Bierley over the last six weeks following attacks by vandals.
Matt added, "Buses offer a lifeline to people living o the estate who need them to get to and from work. We cannot allow anti-social behaviour to cut off residents in the estate.
"West Yorkshire Police have worked with bus companies in other parts of the county using 'trojan buses' to catch youths throwing stones at buses and I think this is definitely something I know people want to see here."