Bradford Green Party have criticised the Labour administration of Bradford Council for the avoidable delay in introducing the long awaited Clean Air Zone.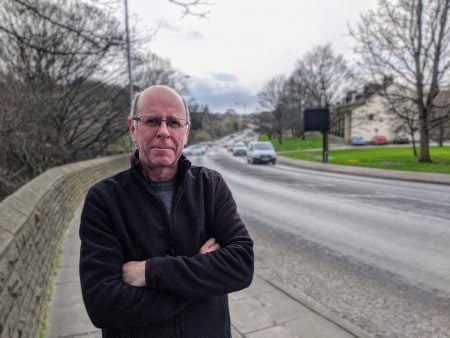 The zone was meant to launch on 5th January and will cover the area inside, and including, the Bradford outer ring road. It will also extend out along the Aire valley corridor, (Manningham Lane/Bradford Road and Canal Road area) to include Shipley and Saltaire.
The zone will mean  all non-compliant vehicle types will be charged to enter the defined area - but privately owned passenger cars are exempt from charges.
However, following complaints from taxi drivers and small businesses about the lack of clear information, Bradford Council have now delayed the launch until the Spring.
Councillor Martin Love, (Shipley Ward) has criticised the delay saying, "The Council knew taxi drivers were struggling months ago and for some reason it has waited until the last minute to acknowledge the problem."
"It's incredibly frustrating that Bradford Council have waited until the eleventh hour to delay the introduction of the clean air zone. We know residents across the city think air quality and traffic is a big issue in their areas.
"The lack of urgency is really troubling – It is the elderly and young children who are those most impacted by poor air quality. Air pollution is linked to a host of medical conditions from: heart attacks, strokes, asthma and underdeveloped lungs in children. It has also been linked to Alzheimer's Disease. It will be citizens in some of the most deprived and polluted areas of our city – many of whom do not own cars themselves – who will continue to bear the cost of the Council's failure to get this sorted on time."
"The additional grants for taxi drivers are welcome – but these could have been in place much sooner. This is really just another example of a Labour administration floundering from one self-induced problem to another – and it's the citizens of Bradford who are being let down."