Tong Ward Councillor Matt Edwards and Community Campaigner Celia Hickson have raised concerns over substantial industrial developments being planned around Oakenshaw and Chain Bar.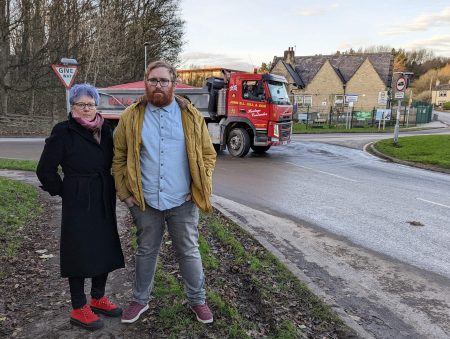 Plans have already been approved for a large industrial development on the site of the East Bierley Water Works in addition to a controversial planning application to build a mammoth distribution facility linked to Amazon being considered by Kirklees Council.
But now planning applications have been submitted to further extend Interchange 26 development and change the building use in the approved plans to allow more of the buildings to be used as warehouses and distribution facilities.
Councillor Matt Edwards, (Green Party – Tong Ward) said, "We have already seen Kirklees Council approve this massive Interchange 26 development – completely ignoring the concerns of residents of Oakenshaw and the parents of children at Woodlands Primary School. Now the developer is wanting to go even further.
"The way the planning system works means that developers can ask for one thing, then slightly change it to ask for something more, then change it again, and again. Meanwhile residents can't keep track of the changes and don't get to see what is really being planned.
"What message is this sending? Big developers can keep taking liberties and the rest of us are just to put up with the consequences?"
Celia Hickson, a Green Party community campaigner in the Tong Ward, echoed these concerns and said, "Residents around Oakenshaw and places like Bierley are already worried about there being too much traffic on the road.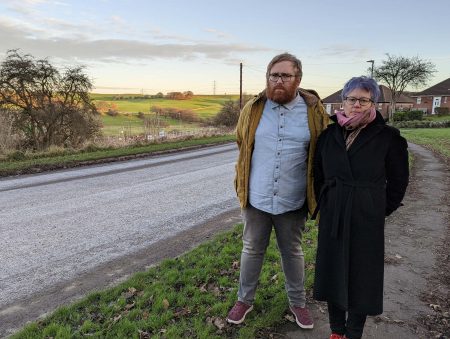 "And they are absolutely right to be worried. The Save Our Spen group have uncovered damning evidence that shows that Chain Bar will reach or exceed "absolute capacity" during peak hours based on the developments being proposed in both Bradford and Kirklees."
"But what really seems to be being ignored is that any development that sends masses of HGVs past a primary school is just madness. Children are amongst the most at risk from the consequences of traffic pollution and effectively Kirklees Council are saying the health of our children just isn't as important as their tax revenue."