On a recent visit to Bradford, Natalie Bennett, leader of the Green Party, was pleased to appear as the first guest on Asian Sunday TV's new cooking show "Desi Kitchen"
Natalie Bennett said: "It is a pleasure to be here in the Desi kitchen, at the launch of the new show. I decided to make sweet potato, chickpea and red lentil curry as it is one of my favourite dishes.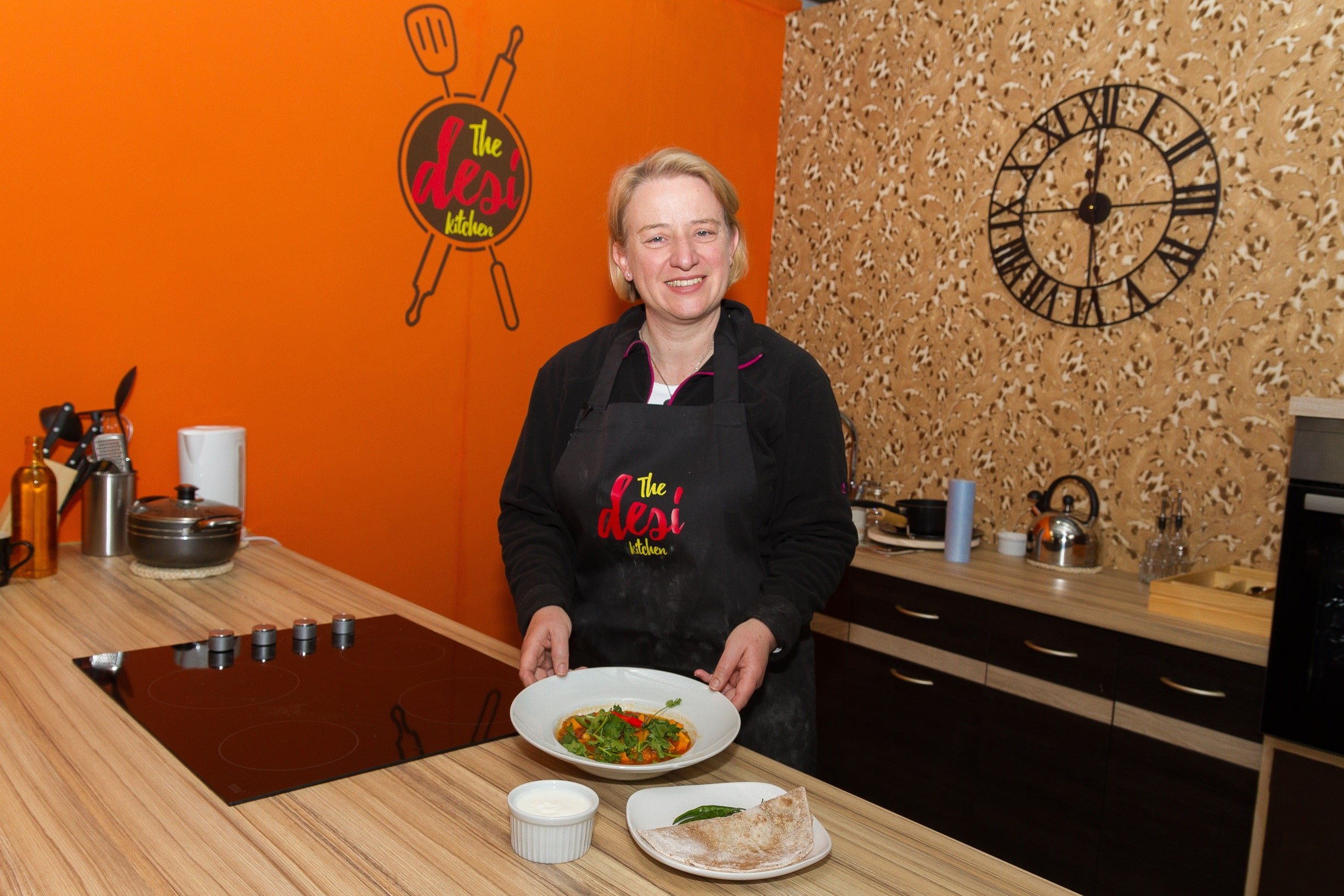 Admittedly, my partner Jim does most of the cooking at home, as he is very good at it. I am often home late after meetings."
On the show Natalie recalls how, after a childhood of bland meals, her love of spicy, fresh food developed when she moved to Thailand to work as a journalist for the Bangkok Post.
Aunty K also quizzed Natalie on a number of important issues and asked about a number of Green Party policies including Prevent Strategy and electoral reform.
Fatima Patel, managing editor of Asian Sunday Newspaper and Asian Style magazine, added: "It is a delectable chat show, over a bit of cooking, food and fun. The Desi Kitchen is especially for those of you who love their food, like I do."
Explaining why she invited Natalie to be her first guest, Fatima said "we wanted to start off the show to show that Curry's can be healthy and doesn't have to be cooked by only 'desi' [a term used to describe a cultures, and products from the Indian subcontinent] people. The show is about showing integration, multi-culture and lots of fun.
"Natalie was certainly a great sport and proved she can roll round roti's"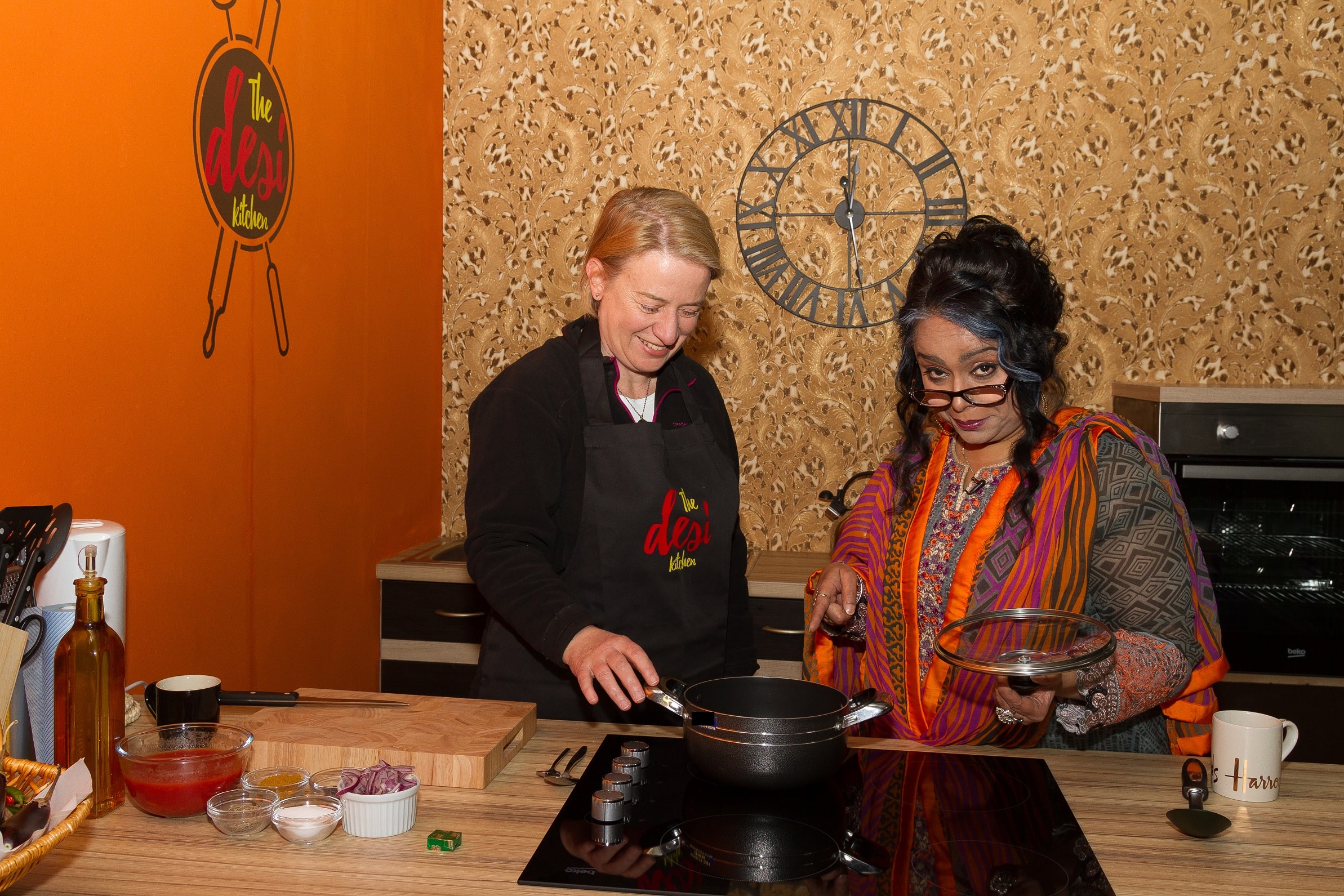 The Asian Sunday is a Bradford based media group which includes a national newspaper and new internet based TV channel.
The show, filmed in the heart of Bradford, will feature special guests who will be quizzed as they join in with cooking alongside Aunty K.
Subscribe to Asian Sunday TV on YouTube to view the pilot episode of the The Desi Kitchen. Or click the link here.