Today Bradford District Green Party were proud to host Natalie Bennett as she visited Milnerfield Farm in Gilstead.
She came to show her support for the Downs Family who have run the historic farm for over one hundred years.
Natalie met a number of concerned residents who were worried that the current plans where the first stage in more. They also shared concerns about traffic on Primrose Lane and the loss of the working Dairy Farm.
Natalie said the plans would destroy a "successful" small business and that "It is part of a whole much broader issue of protecting the green belt, protecting the green spaces that are the lungs of so many communities".
David Downs, the current farmer at Milnerfield, took those that braved the wind on a brief tour of the farm to see how it was run and we went up into one of the field to see the amazing views of Airedale.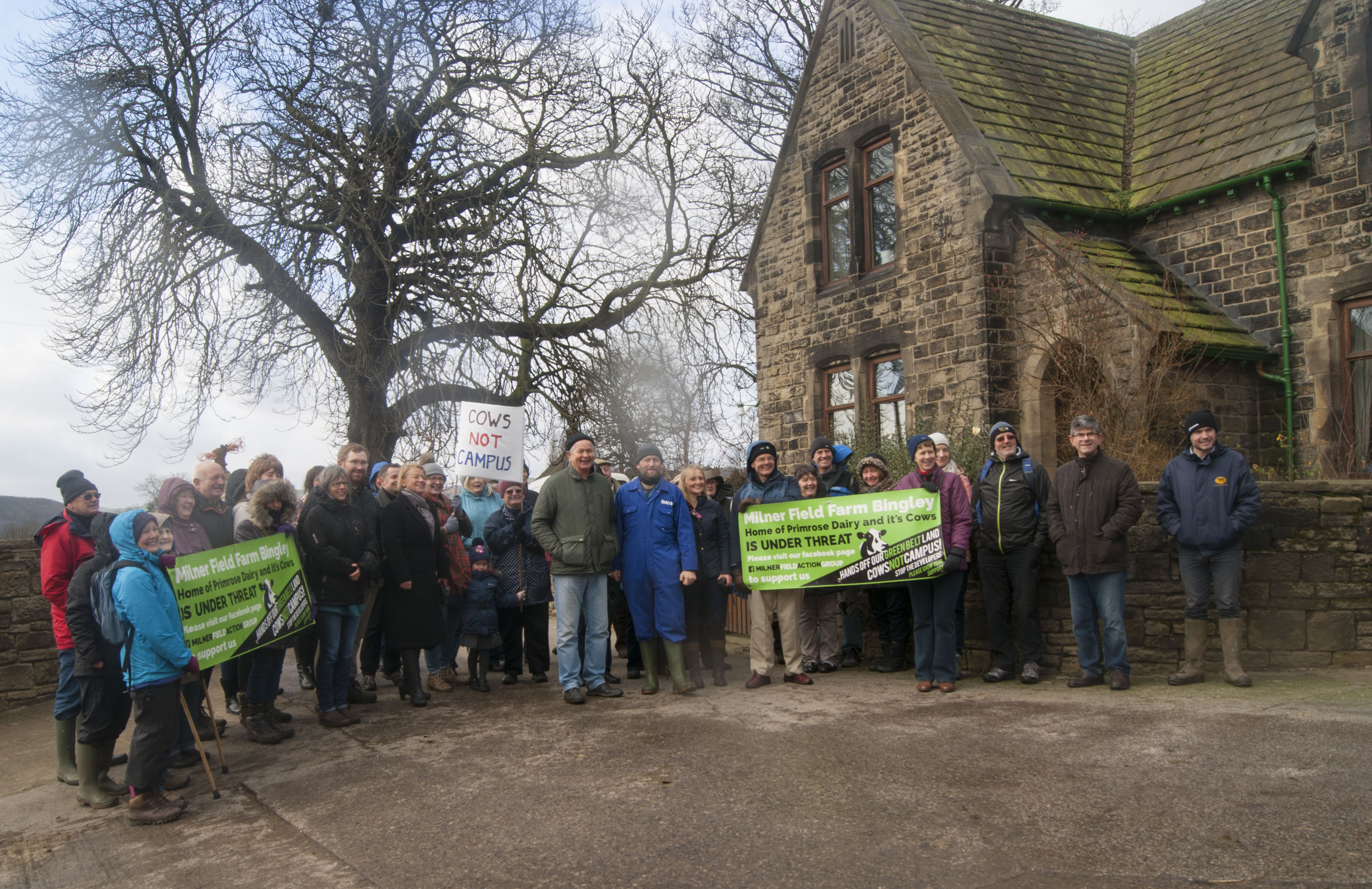 After the farm, Natalie went to Beckfoot School to talk to A-Level Government Politics students about a number of issues such as Trident, electoral reform and, perhaps most shockingly, the environment.
On her tour of the area, Natalie also visited Saltaire Canteen to find out about the tremendous work that they do in the local community. We finished the day at the Bradford Deaf Centre were Natalie met with supporters to talk more about the issues that concern them.