Thirteen sites in Gilstead have been proposed for development. A number of these sites have been proposed by the landowner of Milnerfield Farm.
Bradford District Council is currently in the process of preparing a new Local Plan for the district. As part of this, they are looking to see which sites should be allocated for development and which should be protected as Green Space.
The Council's own target is for 1400 new homes in Bingley.
This includes some sites which already have planning permission. However a number of greenbelt sites have also been selected including the field at Milnerfield Farm closest to Coach Road in Baildon.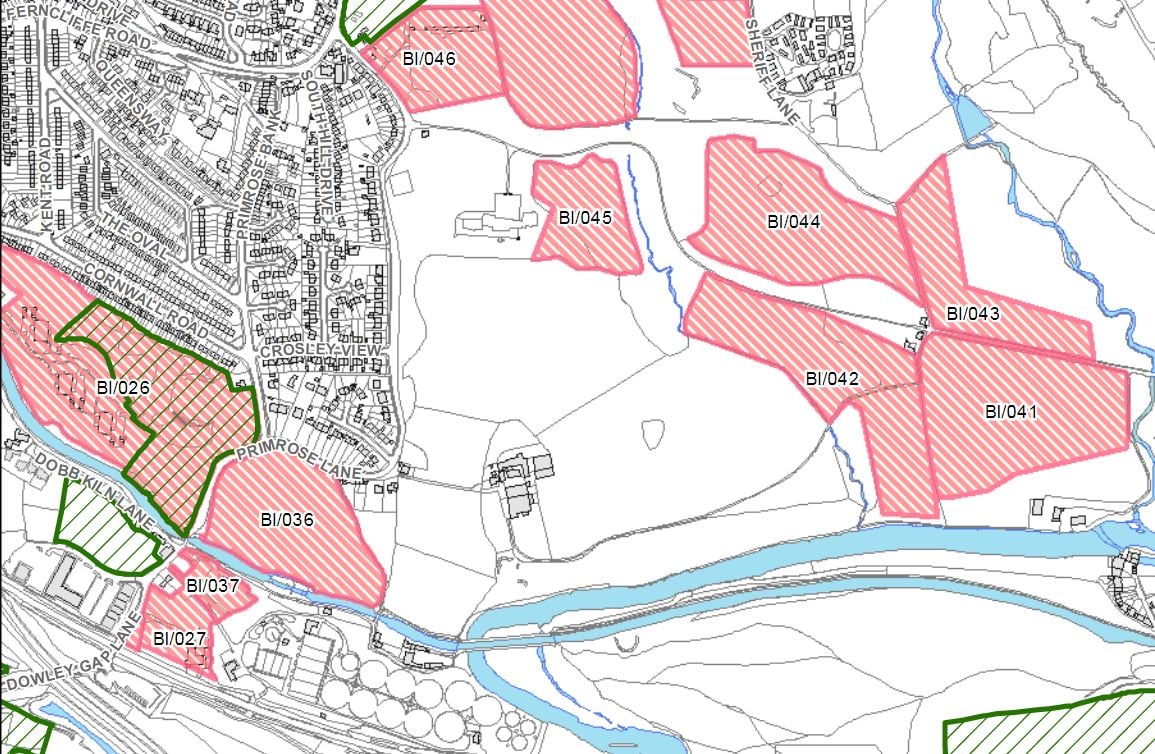 The areas in red on the map above are the proposed sites.
Last year Matt Edwards and the Green Team raised concerns that the current plans to build an Innovation Centre at the farm were only the start.
In the table below, source indicates who has proposed the sites - CFS stands for "call for site" meaning that it has been suggested by the landowner - in this case Hartley Property or an agent acting on their behalf.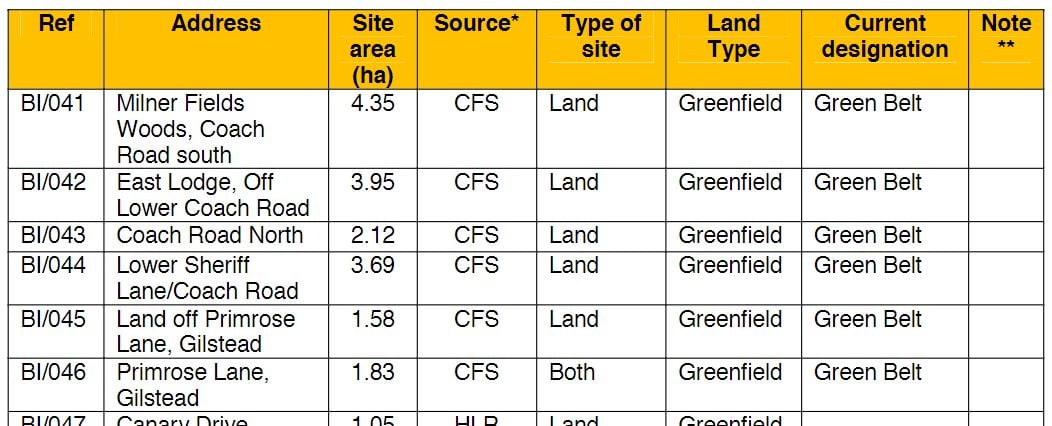 It is widely believed that the Innovation Centre plans are just the starting point to develop housing on the land and Matt believes this revelation is proof of that.
What can we do?
The Council are at the Issues and Options stage of its project to decide what land can be developed meaning we can have a say. As many people as possible need to say that they don't want this land included AT ALL.
You can submit your objections using the interactive map on the council website. You can also use this website to see what other and has been proposed.