Councillor Martin Love met with residents and local business people in February to find a sustainable solution for the operation of the Oastler Road car park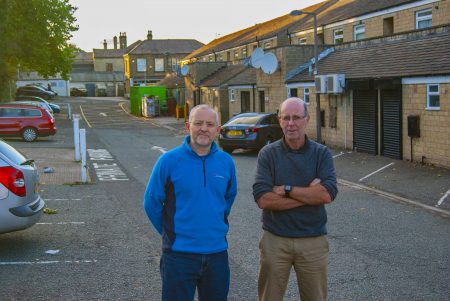 Shipley's Green Party Councillors have been working with the local MP and Bradford Council for a number of years to ensure that the management of the car park was done in a way that was fair for shoppers.
Martin says, "We had a productive discussion with a representative from the body working with the landlord to improve the way the car park is run.
"We think the overstay penalties remain too high, but have been told that automatic number plate recognition cameras will not be deployed and that the signage will be clearer.
"Importantly, people using the car park for the free 20-minute period will not have to obtain a ticket."
He adds, "The next challenge is to sort out the poor lighting, litter build-up and poorly maintained road surface and bay markings for everyone's benefit."