Bradford Green Party campaigners will be at Lister Park this afternoon (Saturday 29th August) to welcome the "Ride the Noise" bike ride which is raising awareness of the expansion at Leeds Bradford Airport.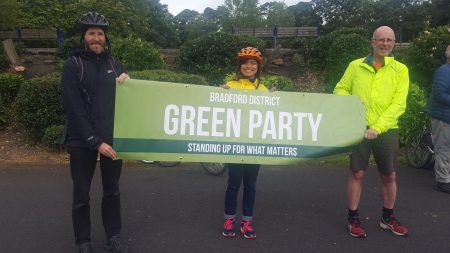 The bike ride is being organised by the Group for Action on Leeds Bradford Airport (GALBA) in response to the planned expansion at Leeds-Bradford Airport.
In May, a planning application was submitted by the airport's Australian owners, AMP Capital, to expand the passenger terminal with the goal to nearly double the number of passengers to 7,000,000 by 2030.
Hawarun Hussain, who will be at Lister Park to welcome cyclists, has said:
"Expansion of Leeds-Bradford Airport would be an environmental disaster for our region.
"Not only would it see a massive increase in greenhouse gas emissions, but the additional noise pollution will have a massive impact on people living for miles around the airport.
"We need to face up to facts. We are in a climate emergency which means we must stop expanding our airports."
Earlier this month, GALBA accused Bradford Council of "ignoring its own Climate Emergency declaration" by informing Leeds Council that it had no objections to the planning application.
Hawarun added: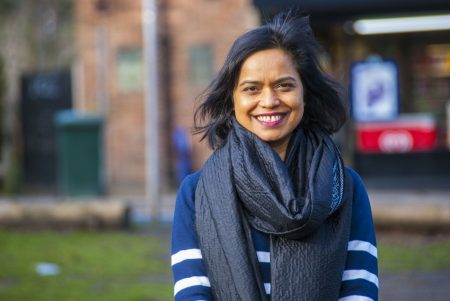 "Back in 2019, thanks to a motion put forward by Green councillors, Bradford Council declared a climate emergency which was a bold statement that they understood the urgent need to tackle climate change.
"However, when it comes to the expansion of the airport, which could have the biggest impact on climate change in our region, not only is the council silent – but they are claiming to support it."
"This sums up Bradford Labour's approach to climate change. They want the photo opportunity and the press release saying they want to tackle climate change – but when it comes to action they want to carry on regardless."
Hawarun Hussain is a former deputy lord mayor of Bradford. She is campaigning to be the Green Party's candidate for the West Yorkshire Metro Mayor Election.