Matt Edwards, the Green Party campaigner for Tong Ward has responded to claims by Bradford Council that it has not failed the people of Holmewood.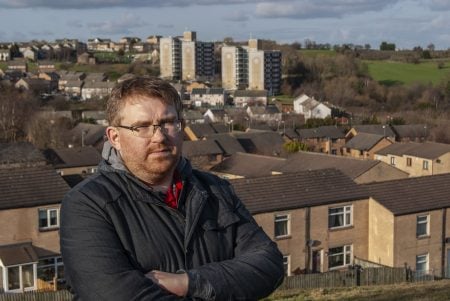 Following a planning meeting on the future of the Holmewood Social Club on Wednesday (26th August), Bradford Council was accused of failing the people of Holmewood. This came following the revelation that the "Holmewood and Tong Neighbourhood Plan", which was written in 2012, had not been officially adopted.
This failure only came to light after the same application to demolish the social club was reviewed by the committee back in June.
In the June meeting, the committee voted to approve the application but following the new information, the application was no refused meaning the social club can not be demolished.
After the latest planning meeting, Tong Ward Community Campaigner Matt Edwards said, "Serious questions now need to be asked about how we are in this situation in the first place and how no one noticed that the plan wasn't formally adopted.
"If there is anywhere in Bradford that needs a neighbourhood plan it is Holmewood. Bradford Council need to get their act together and draw up a new plan that is achievable, get it adopted – properly - then stick to it.
"Anyone who has read it will realise pretty quickly that the current plan is not fit for purpose. So little has been achieved over the last eight years. Bradford Council might as well have got this printed and sold in Waterstones as a work of fantasy for all the good it has done up until now."
The next day, it was reported in the Telegraph and Argus that a Bradford Council spokesman said:
"Whilst progress on the implementation of the Neighbourhood Development Plan has been affected by reductions in capital and revenue, its actions remain hugely important and the Council will prioritise them across our teams and key partners to make both physical and social infrastructure improvements within the area. "
"We will also continue to work with West Yorkshire Combined Authority on prioritising major roads projects for both Tong Street, which has recently been granted funding to progress to the next stage, and the South East Bradford Link Road to unlock regeneration, environmental and sustainable transport benefits for Holme Wood and with housing partners on developing homes."
Following the statement from Bradford Council, Matt Edwards said:
"This statement shows that the Bradford Council still aren't listening to Holmewood residents.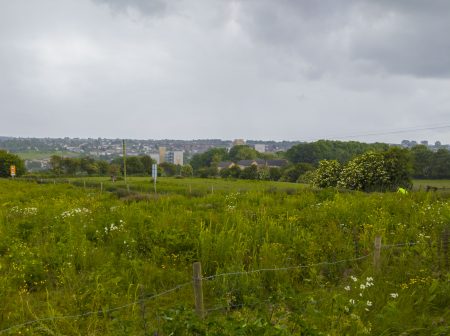 "Most people living in the area don't want these expensive road building projects – they want real investment in the estate. They want the fly-tipping problem dealt with; they want the shop areas brought up to an acceptable standard.
"Road building schemes do not improve congestion. When new roads are built, traffic just diverts onto them from other routes. Study after study has shown this. I don't know why the Labour Party in Bradford fail to understand this very basic concept.
"These new roads will increase air pollution which will worsen the health of residents living here."