Following the announcement that Wilko will close their Shipley store in February, Green Party councillors from Shipley have launched a petition to try and save the store.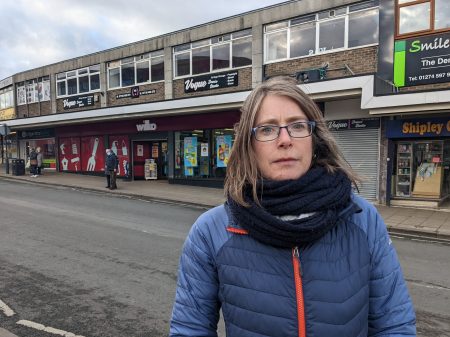 Hundreds of people have already signed the petition which calls for Wilko, the landlord and Bradford Council to meet and renegotiate the lease to prevent the prominent unit being left vacant.
Anna Watson, a Shipley Town Councillor and local campaigner for the Green Party said, "I know from talking to residents and shoppers in Shipley that people really value the Wilko store and that it brings people to the town centre for shopping.
"Bradford Council is currently in the process of putting forward proposals to revitalise Market Place, but there is no point doing any of this if key stores like Wilko are leaving the town.
"We are calling for the landlord, Wilko and Bradford Council to listen to local people so we can find a way to keep this much-loved store open."
Shipley Town Council has already written to Wilko bosses asking what can be done to prevent the chain from closing its store in the town.
Wilko has briefed its team members in Shipley that the store would close at the end of February when the lease ends unless more favourable terms can be agreed with landlords.
Reacting the closure announcement last month, Councillor Martin Love raised concerns that Wilko's closure in Shipley will have a knock-on effect impact on other traders in Shipley.
He said: "It's a bit of a shock as it seems a well-used store. It is in a prime town centre location and It will be a big blow if it is left empty.
"It filled the gap that Woolworths left because of the range it sells. It does a wide range of things and it is the only place in Shipley town centre selling a lot of those things.
"It is a big shame to lose it and it will have a big impact on other retailers in the town."
You can sign the petition online at: greenparty.click/saveshipleywilko