Bradford Green Party have launched a petition calling on Bradford Council to acknowledge that there is a fly-tipping epidemic across the city and take the urgent action that is needed to tackle the problem.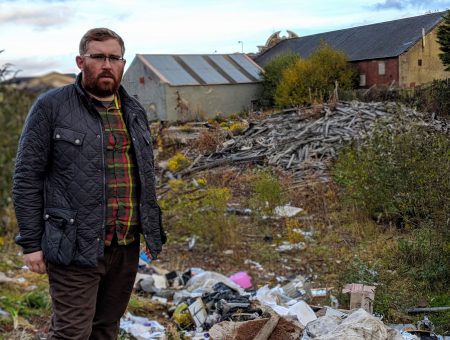 The petition was put started by Matt Edwards, Green Party spokesperson and prospective local election candidate for Tong Ward – one of the areas badly affected by fly tipping.
The petition calls for Bradford Council to undertake a full review of the current strategy for tackling fly tipping.
Amongst the measures the Green Party want Bradford Council to consider are a clamp down on landowners that leave derelict sites to become magnets for fly tipping and a review of the current permit system for Household Waste Centres.
Matt has said, "There isn't a part of our city that has escaped the problem of fly tipping. The Council's current strategy has failed and it is time for them to accept that and try new ideas."
"I have been getting new ideas from my Green colleagues across the country after looking to see how they tackle fly tipping in their communities.
"Julie Howell, a Green Party councillor in Peterborough has had amazing successes in the area she represents by encouraging her local council to work on educating people about how to properly dispose of bulky goods and through initiatives like community bulky waste collections."
The petition also calls for a reversal of the cuts to the Street Cleansing budget pushed through by Labour at last month's budget meeting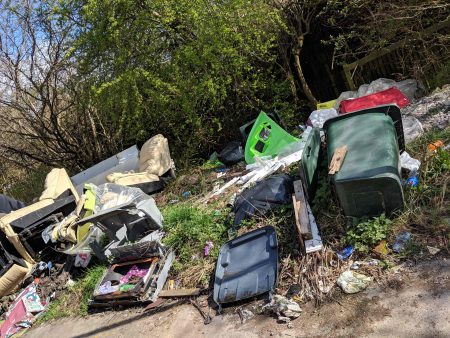 "At a time Bradford is generating a reputation as a fly tipping hotspot, the Labour group voted to cut the budget for the team that is responsible for tackling fly tipping by £500,000. This is a false economy.
"We know that the Council is buckling under the pressure of nearly a decade of ideological cuts from central government but this just goes to show how low fly tipping is down the leading Labour group's priority for Bradford."
Last year, government data showed that reports of fly tipping incidents across the district had jumped up by 17.4 per cent from the previous year. The cost of clearing up fly-tipping has also skyrocketed - increasing 85 per cent over the preceding five years.
Earlier this year, Tong & Fulneck Valley Association hosted a meeting and people from across the area put their questions to an officer from Bradford Council.
Julia McGoldrick from Tong & Fulneck Valley Association has said "People in and around Tong Village are fed up with the area being treated like a rubbish dump and there is a feeling that Bradford Council are unwilling to take the level of action that we need here.
"Council workers are having to clear areas like New Lane outside Tong Village almost daily. We repeatedly raise the issue of these hot spot areas and nothing is done to try and prevent the problem in the first place. "We have decided that we have been left no other option but to come together as a community to try and tackle this issue ourselves."
The petition runs from 14th March to 1st July.