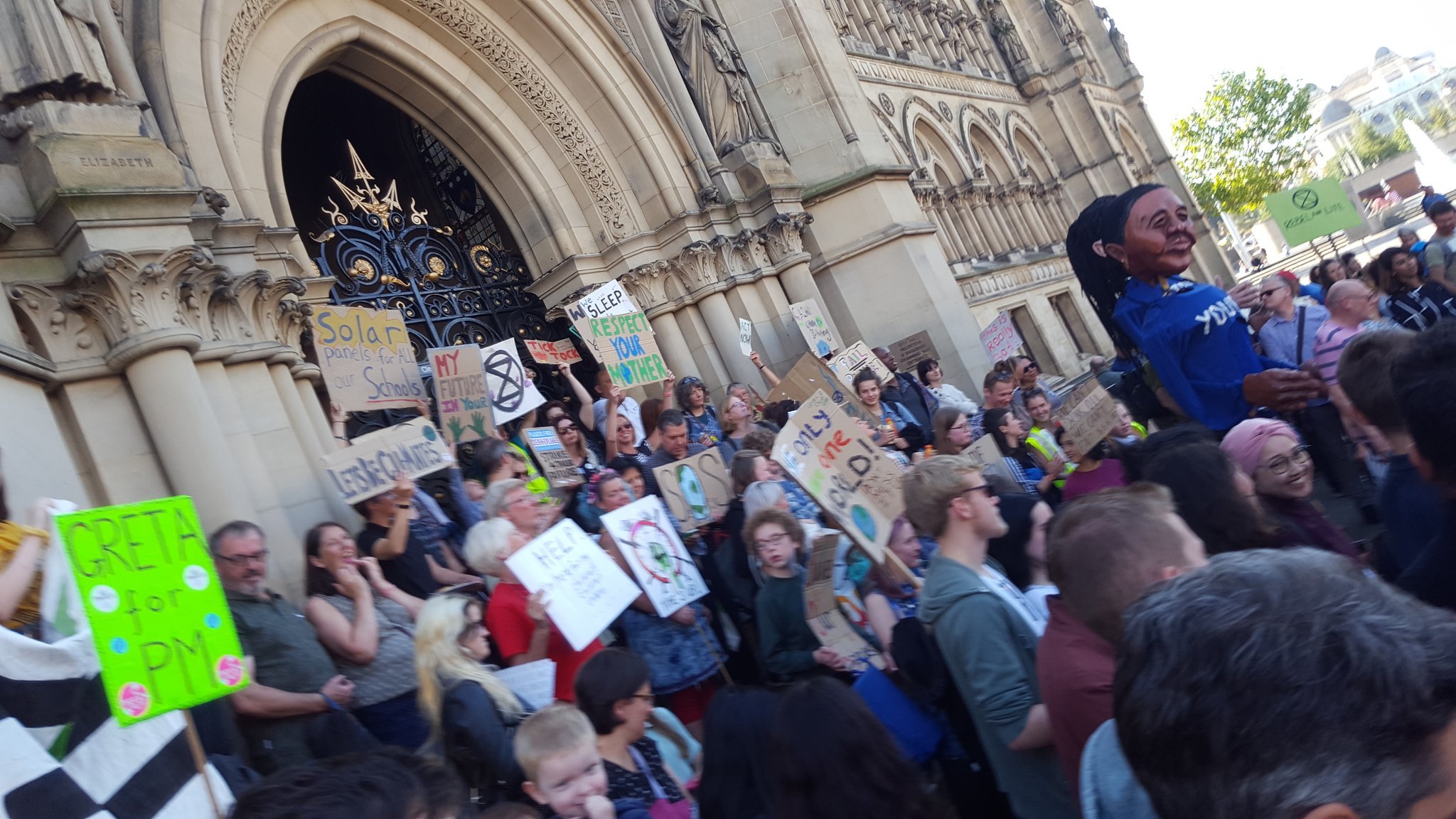 Bradford Green Party members and supporters have taken part in the Global Climate Strike in Bradford City centre today.
This is part of a global action that has seen millions of people around the world take part in peaceful protest in cities across the world from Washington to Mumbai.
Councillor Martin Love has said: "The world is waking up. Action is starting, but we need to move much faster. The Green Party has been proud to support the climate strikes, and we're proud to be supporting the strike today here in Bradford.
"We call on all individuals, workplaces, companies and institutions to support this call. Together we can send a clear message that we want radical action to stop climate breakdown."
Anna Watson, a campaigner from Bradford Green Party added: "It's been amazing to see so many people out in the city centre making a really clear statement that we demand action to prevent the climate catastrophe that we are heading straight for.
"We need action at all levels, locally, nationally and internationally and it's about time politicians started listening to us."
Scientists have highlighted that the level of CO2 has been rising since the industrial revolution and is now at its highest for about 4 million years.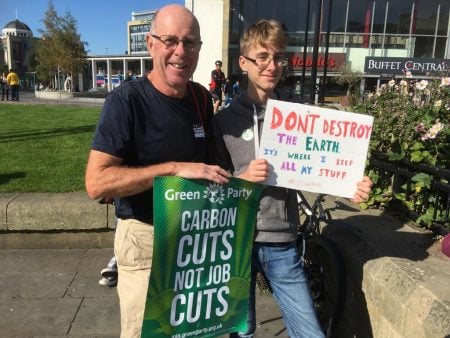 The UN Intergovernmental Panel on Climate Change warns that we have only 11 years to bring our greenhouse gas emissions down to levels that will keep the global temperature rise to a survivable 1.5%.
Matt Edwards, the parliamentary candidate for the Green Party for Bradford South drew attention to the lack of action being taken locally.
He said: "Earlier this year, Green Party councillors put forward a motion asking Bradford Council to declare a climate emergency which they accepted.
"But since then, the Council – led by the Labour group – have continued to build new roads and are working with Leeds to expand Leeds Bradford Airport. It is just not good enough! Something needs to change!"