The Green Party's national campaign to cut road deaths and injuries in towns and cities celebrates another victory as Bradford Council announce a consultation to roll out 20mph zones across Shipley.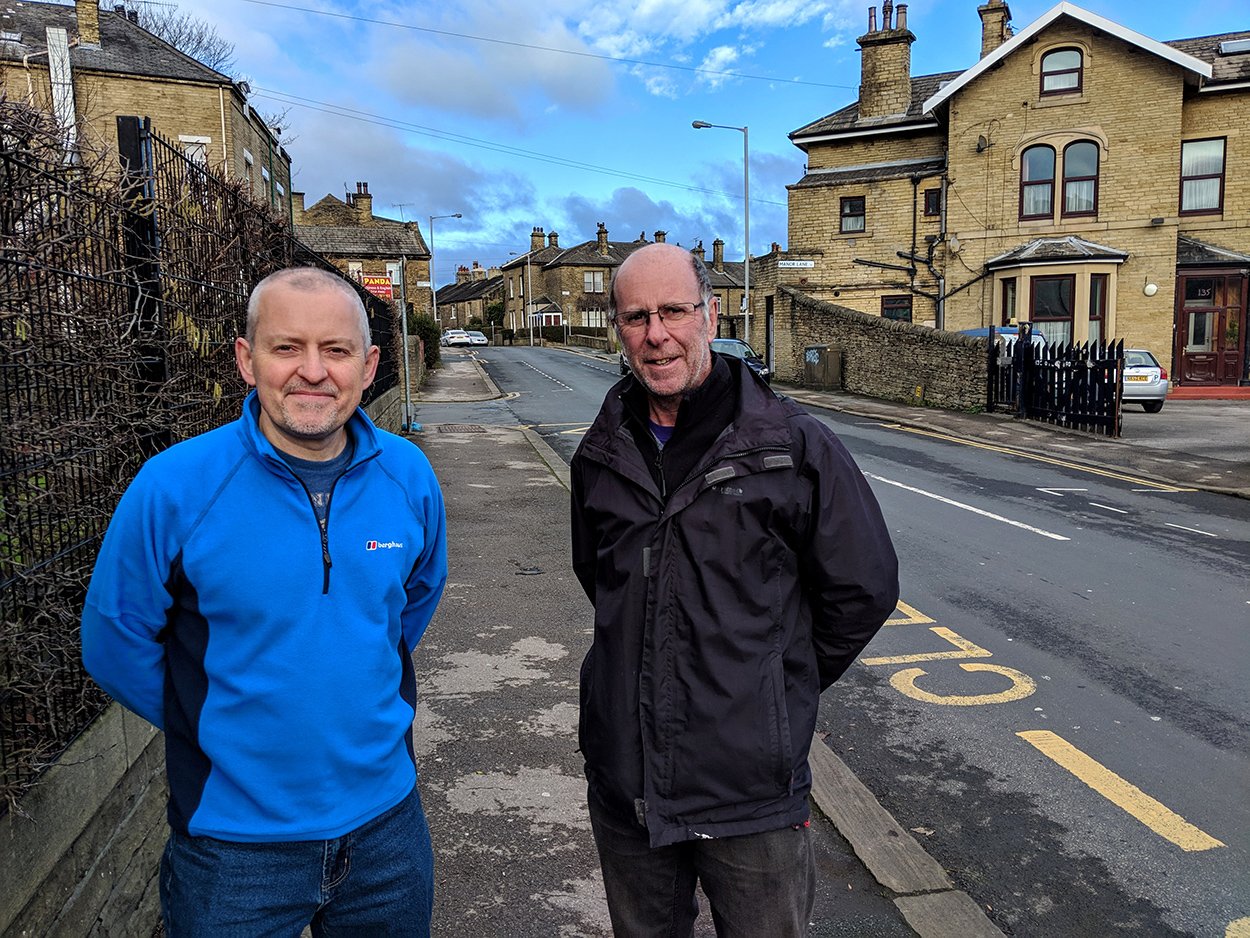 Councillors Kevin Warnes and Martin Love are working closely with highways officers on the roll-out of a 20mph zone across the whole of central Shipley.
According to Councillor Martin Love, "These measures will improve pedestrian and cyclist safety in the town centre, where the number of casualties of road accidents over the past five years stands at 37.
"We hope that the forthcoming public consultation will attract enough support to give the Council a green light for this project."
The public consultation on the plans begins on Friday February 21 and ends on March 13.
Your Green councillors have also secured agreement in principle for traffic-calming measures to be introduced in central Shipley, ahead of major alterations to the junction of the Otley Road and Bradford Road.
Councillor Kevin Warnes says, "As long as local residents on Manor Lane and nearby roads agree, we want measures to slow traffic to be in place before the so-called 'Improvement Scheme' begins.
"Our worry is that, without this advance traffic-calming, rat-running motorists will cut through central Shipley at speed in order to avoid the scheme's roadworks on the main road."
In the meantime, the Green councillors have arranged for improvements to several local pedestrian crossings, This includes recent re-lining works that have improved the visibility of the Bingley Road crossing near its junctions with Bromley Road and Carlton Road.
Martin adds, "We are delighted that after years of us badgering officers, work to improve pedestrian crossing facilities at the busy Fox Corner junction will begin in March, making it far safer for pedestrians."