Green Party councillor Kevin Warnes has called for plans to expand Leeds Bradford Airport to be scrapped following the decision by British Airways to stop flights to Heathrow.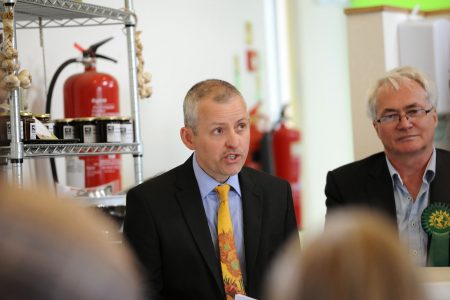 This decision by the UKs largest airline, follows on from news that Ryanair had not featured Leeds Bradford on its Summer 2021 timetable.
Councillor Warnes, (Shipley) has said:
"It's becoming clear that the coronavirus crisis is going to change everything in regards to air travel and how people get around.
"Passenger numbers at Leeds Bradford have actually declined in recent years and following the collapse of Flybe and Ryanair's lukewarm response to continuing services from Leeds Bradford, this decision by British Airways shows that we just don't need to increase capacity.
"We need to face up to facts. We are in a climate emergency which means we must stop expanding our airports. We know airport expansion doesn't make climate sense and this has just shows that it doesn't make business sense either."
There is an ongoing planning application by the airport's owners, AMP Capital to expand the terminal building with the goal of increasing passenger numbers.
How to object to the plans:
Go to the Leeds City Council Planning Portal, click on the green box: 'search planning applications using public access'.
Then enter the LBA application reference number in the box: 20/02559/FU and click on search. This opens LBA's planning application.
Near the top of the planning application page, click on 'make a comment'.
You can object up till 12 June.