Matt Edwards, Green Party Community Campaigner for Tong Ward has joined campaigners and community groups are urging a committee of councillors to reject proposals to proceed with the South Bradford Link Road.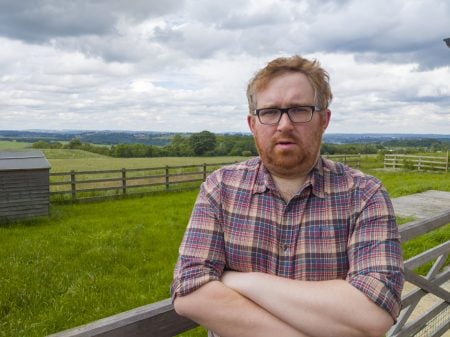 An exact route for the road hasn't been announced but it is likely the road will continue from the end of the Drighlington By-pass through the Tong Valley, past Holmewood towards Dick Lane.
Bradford Council has claimed that a new road could "improve travel times, attract more business and 'unlock' land for 2,500 new homes" – but local campaigners have rejected these claims.
Matt has said: "This road was being sold as a way of clearing congestion on Tong Street.
"But when you look closer at the plans, they also announced their intention to free up land to build around 2,500 new homes - about the size of another Holmewood.
"New roads do not reduce traffic. There are plenty of studies that prove this. It beggars belief how Bradford Council think they are going to achieve this and build thousands of new homes at the same time.
"The coronavirus crisis has changed everything. We are asking Bradford Council not to waste tax payers money on a scheme that may not see the light of day."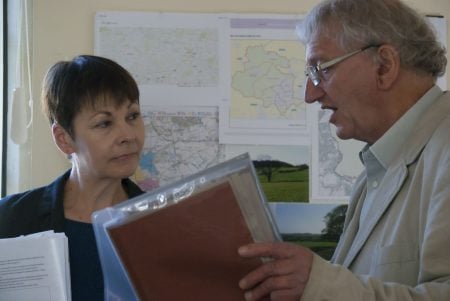 In 2017, Caroline Lucas MP - then leader of the Green Party - visited Bradford District to meet members of the The Tong and Fulneck Valley Association to discuss the plans.
On her visit, Caroline called on the Bradford Council to rethink the plans saying "People care about green spaces.
"They know they are the lungs of a city and I want them to know that they have a voice to speak up against development that is not right.
"The Green Party is working towards keeping these spaces from development but local people can also help by objecting to green spaces being earmarked for houses.
"Help the Green Party help you. When people add their voices together and get organised they can stop things happening. It's not a case of Nimbyism but being sensible and looking at better alternatives. People need to believe what a difference they can make."