Green Party Councillor Martin Love has welcomed the decision by Bradford Council to not class the enlarged 5G mast on Bingley Road Shipley as a permitted development.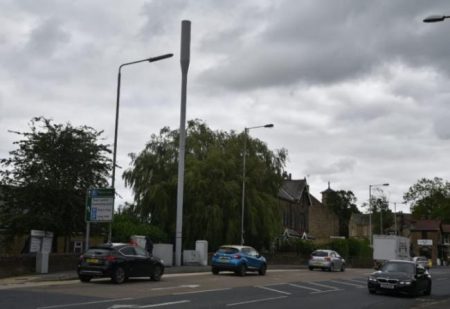 Councillor Love and his ward colleague Kevin Warnes had raised concerns that this mast was significantly larger and more imposing than the one it was meant to replace and was completely inappropriate for the area surrounding the World Heritage Site.
Councillor Love Martin said,
"I am pleased that Bradford Council Planning Department have agreed that a new 20m mast in that location is not classed as permitted development.
"This doesn't mean that the threat has been totally removed but that the telecoms company have to submit a formal planning application and local residents will be allowed to comment on that."
New rules introduced by the Conservative Party in 2019 mean that telecommunications companies might be able to replace masts WITHOUT planning application - even if the new mast would be much larger than the one it replaced.