A Green Party councillor has backed calls from teaching unions to take steps to protect the safety of staff and students by moving to online learning from Monday.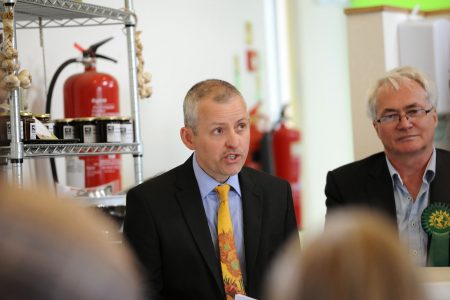 Kevin Warnes, a councillor for Shipley who is also a teacher, has backed calls from the four teacher unions to stop the reopening of schools on Monday as cases of the latest variant of coronavirus rise.
This comes as the government is facing legal action from The National Association of Headteachers (NAHT) and the Association of School and College Leaders
Councillor Warnes says, "As a teacher, I want to teach. But it is irresponsible to reopen schools when we are seeing a surge in hospitalisations linked to the new strand of coronavirus and many parts of the NHS are struggling to cope.
"Bradford and West Yorkshire have barely got infections under control right now, and we are likely to see a new surge in the days ahead that will place even greater pressure on our health service.
"The National Education Union is absolutely right to advise primary school staff that it is unsafe to teach in classrooms from Monday and the government needs to listen."
Green Party national education spokesperson Vix Lowthion, a secondary school teacher on the Isle of Wight, echoed these calls. She said:
"It is right that schools should only reopen when it is safe to do so and that cannot be the case with new-variant Covid spreading out of control. The education secretary needs to change his position on the reopening of primary schools urgently.
"This is an extremely difficult time for parents, teachers and children and young people and so the government must listen carefully to the experts and trust teachers when they say it is not safe.
"This crisis is not going away any time soon. Teachers must be supported to deliver planned, high quality and sustainable learning within an environment which prioritises the health of the community."
The Green Party has also repeated its call for all frontline workers, including teachers, to be prioritised for vaccination.