A Green councillor has branded plans by the government-controlled rail operator LNER to slash rail services between Bradford to London as another example of the city being forced to play "second fiddle to Leeds".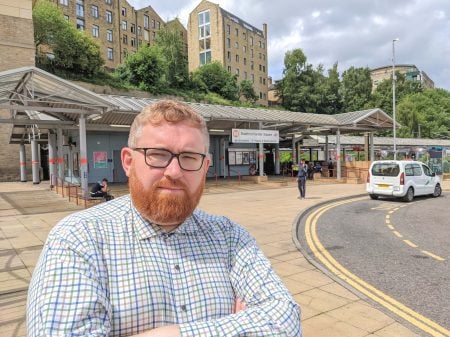 LNER is proposing a significant timetable change that will result in services from Bradford being cut, whilst there will be an increase in services from Leeds, York and Doncaster.
The number of services from Bradford Forster Square to London will be cut from two to just one - but at the same time LNER is looking to increase services from Horsorth from two to seven.
Train operator Grand Central run four daily services from Bradford Interchange to London meaning under the proposed changes there will be only five daily services between Bradford and London.
Councillor Matt Edwards (Green Party – Tong Ward) said, "Bradford is one of the biggest cities in the country and we are going to see a ridiculous situation where a suburban station on the edge of Leeds is going to have more services to the capital then we do.
"Bradford has always played second fiddle to Leeds and under this government that gulf is widening. The Conservative government is constantly talking about 'levelling up' and 'rebalancing the inequality between the north and south' but investment doesn't seem to get passed Leeds – or Manchester."
"If they want to reduce to North-South divide, Bradford needs to attract big investment from business or government agencies and we can't do this without better long distance connections not just to and from London but across the North."
Earlier this year, the government announced the formation of a new public body Great British Railways to integrate the railways and deliver "passenger-focused travel with simpler, modern fares and reliable services".
LNER is already owned by the Department for Transport (DfT) and has run services along the East Coast mainline since Virgin Trains East Coast returned it to the government following sustained financial difficulties.
Matt added, "It's not a great sign for Bradford and other parts of the North that one of the only branches of our railway network that is already government-run is looking at cutting services to the city."