Bradford Greens have warned that transport proposals in the draft local plan could leave the South parts of Bradford behind.
In a submission to the emerging Local Plan consultation, Bradford Green Party have questioned why all proposals for priority bus routes, greenways and cycle routes are north of the City Centre and only road schemes are proposed for the south of the city.
This is despite 39% of households in Bradford South having have no car – a statistic higher than the regional average.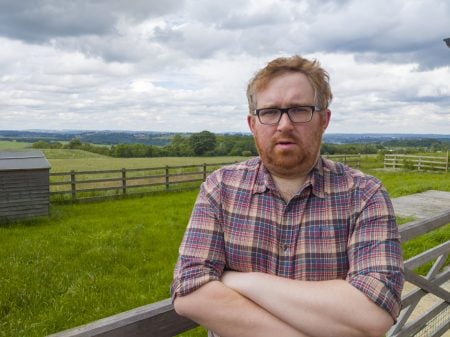 Matt Edwards, Community Campaigner for Tong Ward has said,
"There seems to be a rather striking inequality in terms of what transport is being proposed for the long term future of our city – with areas North of the City Centre which are already pretty well served by public transport set to benefit more - whilst the only things being proposed south of the city centre is more road building.
"With such low car ownership in these parts of the city, this doesn't really seem to add up – especially when a large amount of housing development is being planned, especially around Holmewood."

The local plan proposes significant housing growth around Holmewood with a total of 1,733 new homes.
Matt added, "Given the high number of homes being proposed in the area, and the noticeably scant consideration of what public transport needs to be provided, it's clear that the Council is setting up these new developments to be completely dependent on residents needing cars.
"This is completely contradictory to other parts of the plan and the national trend towards creating communities that are less car based."
In it's response to Bradford Councils Draft plan, CPRE, the Countryside Charity criticises many of the transport proposals for South Bradford in relation to the levels of housing proposed – particularly highlighting the ambiguity with the South East Bradford Access Road – a new road which would go through the Tong & Fulneck Valley.
The charity states "The Plan appears to say that the Holme Wood urban extension is co-dependent with the South East Bradford Access Road, yet the [the road] is absent from the Plan as a transport proposal.
"As with most major road schemes passing through or near to deprived communities – is likely to have a predominantly negative impact on Holme Wood Estate residents, who will experience the negative impacts of countryside loss, noise and air pollution to a much greater extent than any other community, without being able to benefit from improved mobility."

However, the plan does state that Holmewood could be "prioritised" to be connected to the new West Yorkshire Mass transit system.
The scheme announced by West Yorkshire Combined Authority (WYCA) earlier this year was for a new mass-transit scheme connecting West Yorkshire which could see nine routes built in stages across the county over 20 years.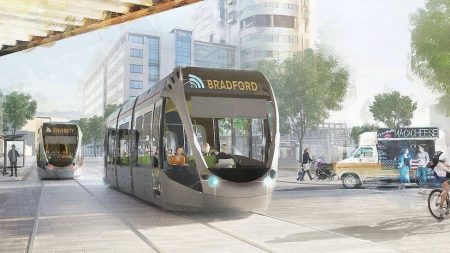 One of these routes could connect Bradford and Dewsbury possibly via Holmewood and Tong Street.
Matt said, "This would be a really positive move and the sort of big investment that Holmewood needs, but the West Yorkshire Combined Authority needs to stop talking and get on with it.
"Our Councils have been talking about a new mass transit system for decades, meanwhile across Europe have been planned and built in the same period of time.
"These schemes have been used as a platform to regenerate areas and I am really excited about the opportunity this could be for Holmewood and BD4. I'd also like to see if there was anyway of bringing the proposed line through neighbouring Bierley as well.
"But all this needs to be backed up with investment tackling the other issues in the area like anti-social behaviour, some of which sadly has targeted public transport."