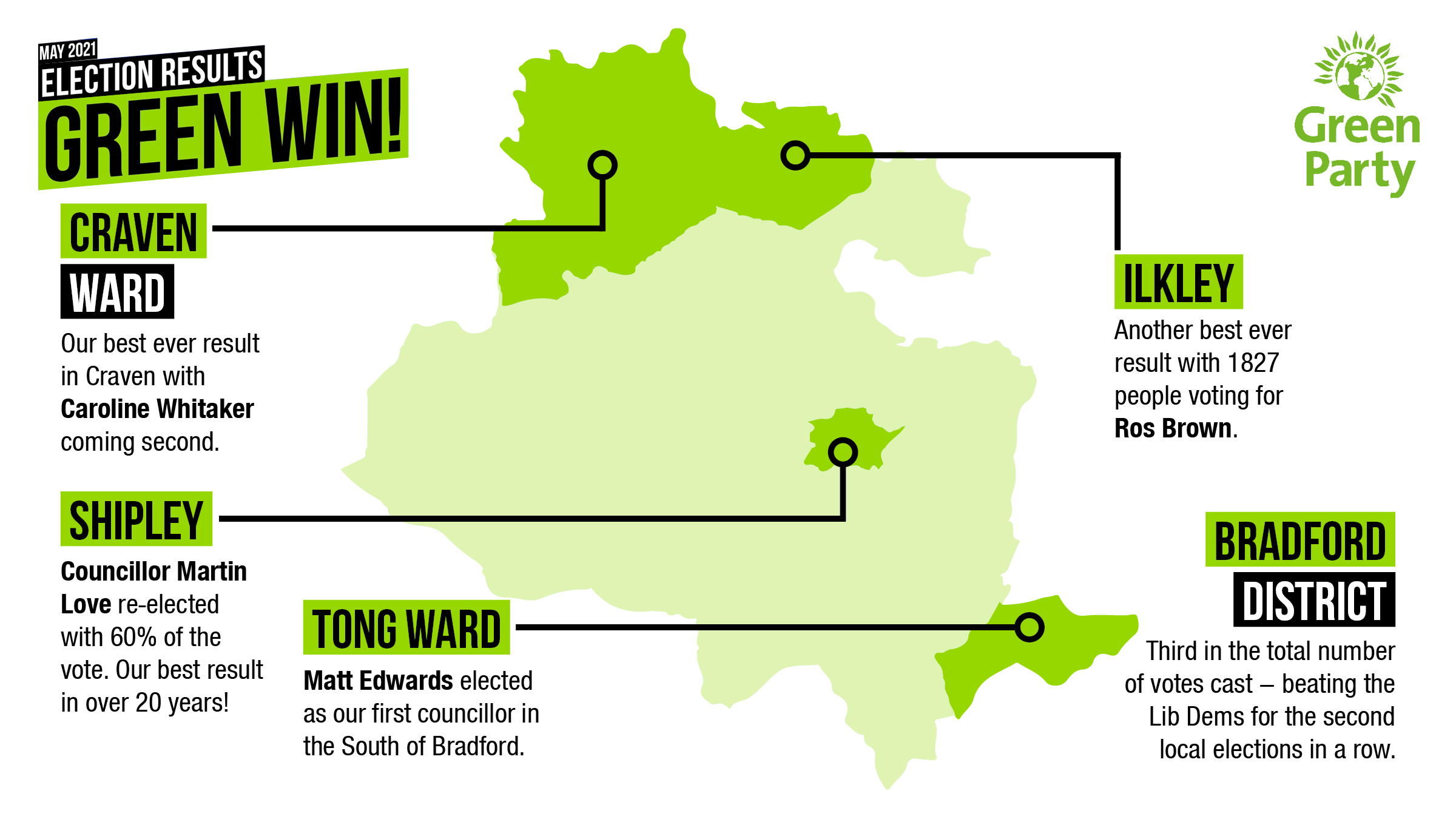 Bradford Green Party are celebrating our best ever election result in the city after securing our best ever result in Shipley, electing our first councillor in Tong Ward, coming close in two others - and coming third across the whole district.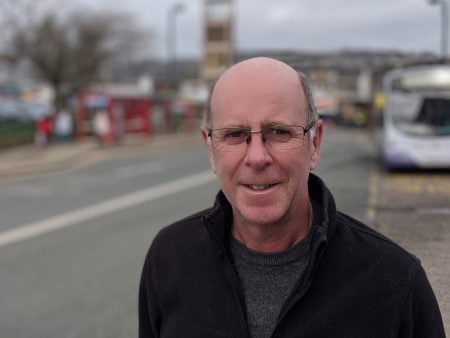 Councillor Martin Love was re-elected in Shipley for with 3405 votes - a massive 60% of the total votes cast.
This is the best result we have had in Shipley since we first won an election in the town 20 years ago.
Earlier in the day, we also secured our first council seat outside of Shipley since 2007 when Matt Edwards won in Tong Ward - becoming the first non-Labour councillor to ever represent the area.
Tong Ward stretches from the M606 right across to the Tong & Fulneck Valley and includes Tong Village as well as Bierley and Holmewood estates.
Matt Edwards said,
"The result here in Tong Ward shows that in general people are fed up with the main parties and want an alternative. That alternative doesn't need to be the far right."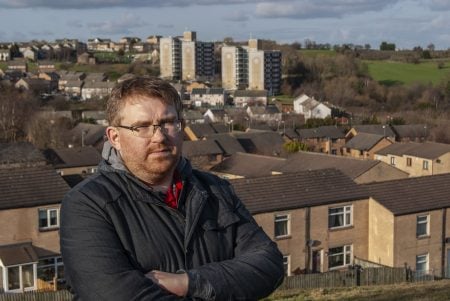 "This win is not just about green belt issues. This is about day to day local issues - people in social housing are not getting repairs done to their homes, fly tipping is out of control and people generally feel let down by Bradford Council.
To the North of the District, Caroline Whitaker came second in Craven Ward, narrowly beaten by the Conservative candidate and Ros Brown came within 257 votes of winning in Ilkley.
There will also be three Green Party councillors on the newly formed Shipley Town Council following an uncontested election.
Across the entire District, Bradford Green Party secured 12% of the total number of votes cast - significantly higher than the Liberal Democrats.
Full ward by ward break down of results can be found on the Bradford Council website.