Green Councillors call on Mayor of West Yorkshire and Labour-led councils to face up to the realities of climate change following stark warnings in the IPCC Climate Report released today.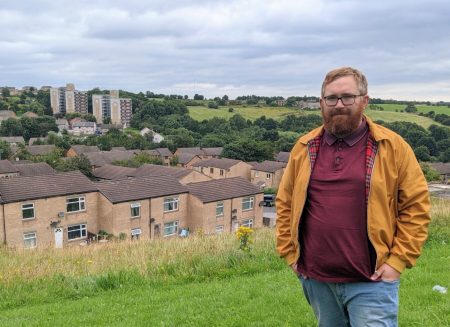 The report by the International Panel on Climate Change, the world's leading authority on climate science, warned that "Climate change is already affecting every region on Earth, in multiple ways. [IPCC Press Release]"
The report also states that temperatures have now risen by about 1.1oC since the period 1850 to 1900, but stabilising the climate at an increase of 1.5oC is still possible.
In June, Green Party councillors from across West Yorkshire called on Tracy Brabin asking her to announce a review of the road building schemes being funded by WYCA following a similar announcement by the Welsh devolved government.
Councillor Matt Edwards (Bradford Council – Tong Ward) said, "Back in June, we wrote to Tracy Brabin urging her to suspend funding for the dangerous road-building plans being pushed by our Labour-led councils across West Yorkshire. Unfortunately, we haven't had a response.
"But today's report by the IPCC highlights just how urgent our climate crisis is. The time for action is now. West Yorkshire is one of the largest and most economically important regions in the UK and sadly that also means that we are one of the largest contributors to the climate-wrecking emissions which have got us into this situation.
"We hear a lot of talk from our council leaders about how we need to do more to tackle climate change – but what is missing is the policies to deliver on this. Our councils are failing to take this dire situation seriously and are continuing to move forward with environmentally damaging choices."
Echoing these calls is Councillor Andrew Cooper (Kirklees Council – Newsome Ward) who accused Kirklees Council of ignoring its own Climate Emergency goals by pushing ahead with the road widening of the A629 Halifax Road.
Councillor Cooper  said, "Over 60,000 people voted Green in the last local elections here in West Yorkshire (3) showing there is wide spread support for radical action required to tackle the climate crisis we face."
"West Yorkshire played an important role in the industrial revolution and historically our region has contributed to this crisis - so it's our duty to be leading the way in being part of the solution.
"That means ending the dangerous fixation on road building, ditching the planned expansion of Leeds Bradford Airport and instead, investing in the green solutions we need."