Councillor Matt Edwards, a Green Party councillor for Tong Ward has written to the Secretary of State requesting a controversial planning application be reviewed after officers approved it without it being voted on by a planning committee.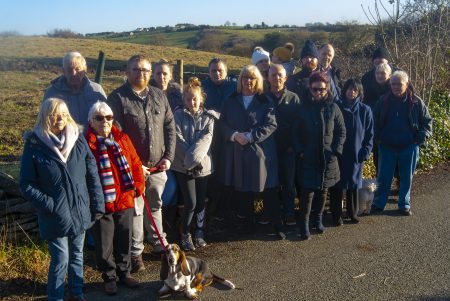 Councillor Edwards has written to Michael Gove, the new Secretary of State for Levelling Up, Housing and Communities to review a planning application to build 82 houses on the land at Lockwood Farm on the south edge of Bierley.
Councillor Edwards said, "I am incredibly frustrated that Bradford Council has made this important decisions – one which will have massive consequences for people living along the south edge of Bierley – in a way that blatantly ignores the views of local residents.
"The whole reason we have planning committees made up of elected councillors, rather than allowing planning officers to make decisions behind closed doors, is to ensure that the views of the public and ward members, the people who know their area best, are taken into account.
"I am hoping that the Secretary of State agrees and overturns this decision."
59 residents have objected to these plans. It is highly unusual for a planning application with so many objections to be decided by council officers alone.
The Secretary of State can "call-in" an application for any reason. In practice, very few applications are called-in every year.
Councillor Edwards added, "This application has been highly contentious from the start. A previous application to build 114 houses was approved back in 2018  – now the land has been split in two and could see many more houses built here.
"The main road, Shetcliffe Lane is too narrow and there are issues with congestion at the junction with Bierley Lane. Combine this with the other housing developments approved in the area, the new crematorium and the lack of schools spaces, GPs and dentists already it's going to put a big pressure on the area.