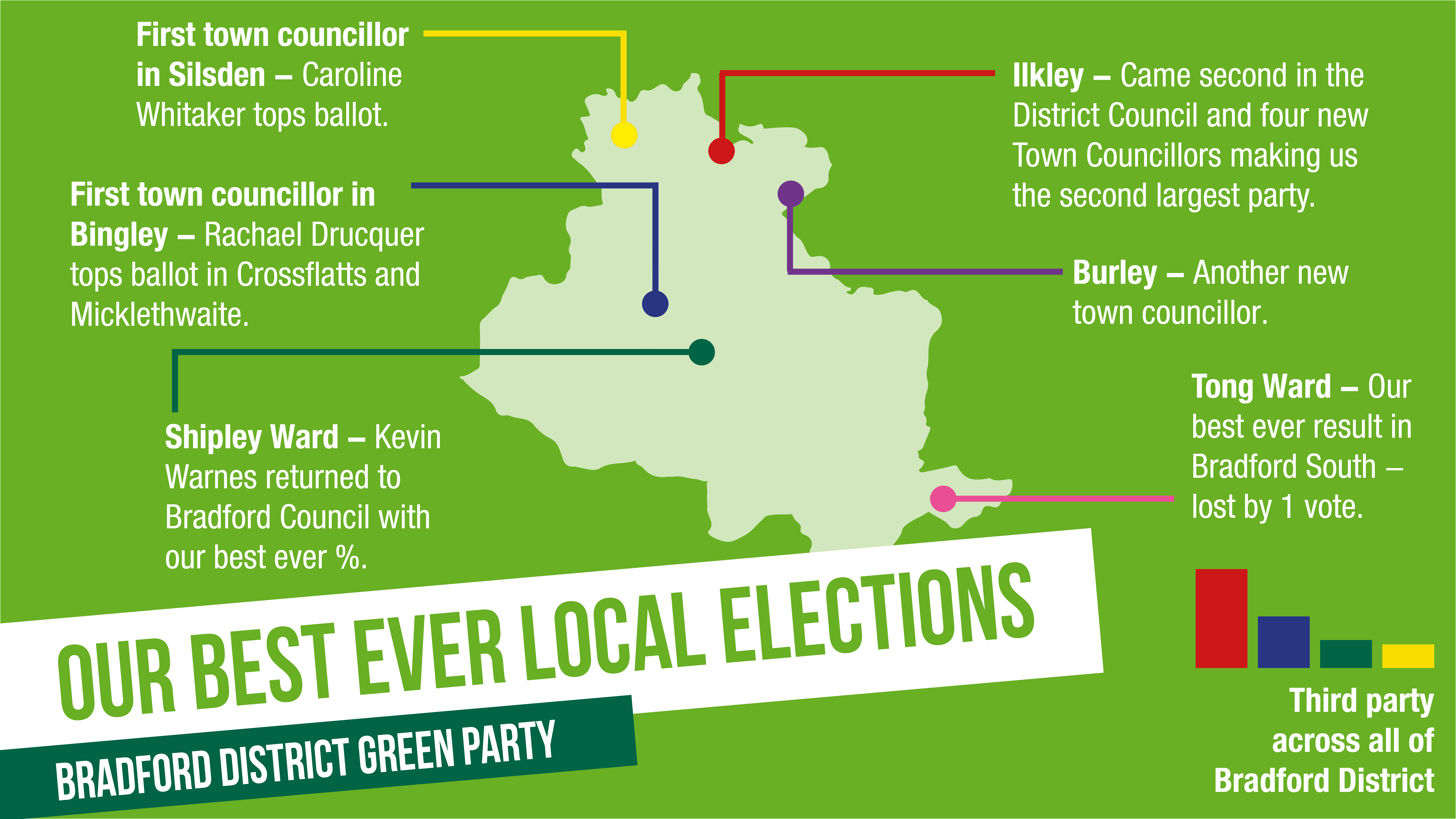 The 2019 local elections has been the best ever result for the Green Party with a year of big breakthroughs across the city.
Councillor Kevin Warnes was re-elected in Shipley ward with an astounding 55% of the vote after an amazing and positive campaign in the town.
Kevin said:
"This is my fifth time running for the council, and this was the best campaign in terms of feedback on the doorsteps.
"There is no question Brexit has damaged things for other parties. The last person I would want to be right now is a Conservative election candidate visiting doorsteps of the public."
Elsewhere in the city, Matt Edwards achieved or best ever result in Bradford South coming within a whisker of taking the historically safe Labour Tong ward.
After four re-counts, the vote remained tied, with both Matt and the Labour candidate receiving 742 votes. The tie was broken when lots were drawn giving one additional vote to Labour.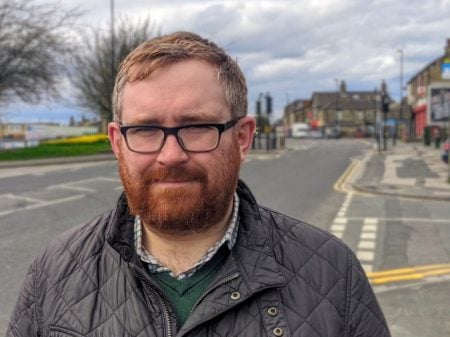 Matt said:
"This is our best ever result in Bradford South, and it is a sign people are fed up with mainstream parties. To come so close is frustrating, but this is a historic result for the party.
"Turnout was so low in Tong as in other parts of the city, with mainstream parties getting less than half of the votes here. Labour and the Tories really need to think if they are actually representing the views of the people they are standing for."
In Bingley, Rachael Drucquer topped the ballot in the Bingley Town Council elections for the Crossflatts and Micklethwaite district and came third in the District Council election for the Bingley Ward.
Across Bradford District, the Green Party over took the Liberal Democrats in the overall share of the vote and also came second in Ilkley, Heaton, Manningham and City Ward.
The full results can be found on the Bradford Council website.